Publishing the First Edition
Lewis Carroll presented the 90-page manuscript of Alice's Adventures Under Ground to Alice Liddell on November 26, 1864, more than two years after the tale was first told on the river. However, he had begun thinking of publication long before that. 

Carroll met Alexander Macmillan in the fall of 1863 and contacted Punch illustrator John Tenniel in January of 1864. A stream of correspondence flowed among the principal parties as Alice's Adventures Under Ground developed into Alice's Adventures in Wonderland. In its published form, Wonderland is twice the length of Underground and includes new characters such as the Mad Hatter and the March Hare. Tenniel's illustrations came to form such an essential part of the story that some consider him to be an equal contributor and co-author of the piece.

An initial printing of 2,000 copies was completed in June of 1865. However, responding to Tenniel's concerns over the quality of printing, Carroll recalled these at his own expense. A new impression (pictured above) was finished in the fall of 1865, but dated 1866 on the title page. Post-dating was a common practice that allowed publishers to take advantage of the Christmas shopping season, while still offering "new" books for sale in January. Widely reviewed and praised, Alice intrigued children and adults alike. In the past 150 years, it has never been out of print.
Lewis Carroll. John Tenniel (illustrator)
Alice's Adventures in Wonderland
London: Macmillan and Co., 1866
Gift of Dr. E. Frederick Lang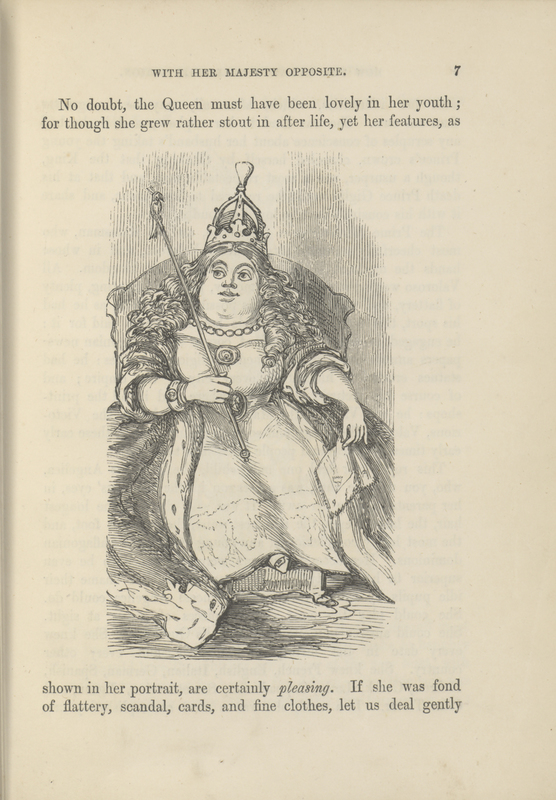 Literary Fairy Tales in the 19th Century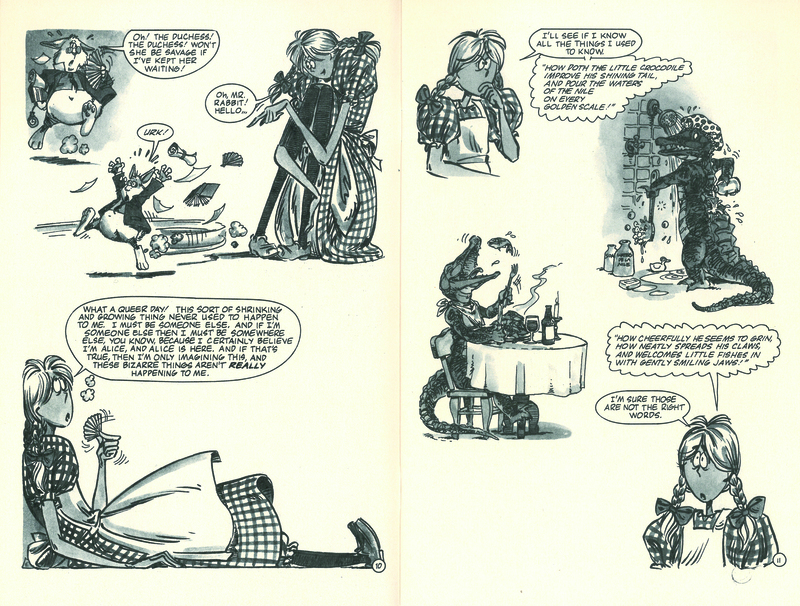 Playful Parodies: "How Doth the Little Crocodile"