Playful Parodies: "Twinkle, Twinkle, Little Bat"
Children were expected to memorize many different poems during the Victorian era.  Carroll builds on these poems by refashioning them as parodied verse.  This playful version of "Twinkle, Twinkle Little Star" is probably the poem that children today are most likely to recognize.  Other poems and songs to which Carroll refers in Alice include "The Old Man's Comforts and How He Gained Them (e.g. Old Father William)," "Speak Gently," "The Sluggard," "Star of the Evening," and "Alice Gray."   As Carroll plays with language throughout these verses, it seems to suggest, as literary scholar Linda M. Shires writes, that he feels that poetry should be fun and not didactic.  "Twinkle, Twinkle, Little Star" was written by Jane and Ann Taylor who were two English sisters that wrote together, although scholars believe Jane wrote most of their poems.  
Lewis Carroll. John Tenniel (illustrator)
Alice's Adventures in Wonderland
London: Macmillan and Co., 1866
Gift of Dr. E. Frederick Lang
Jane and Ann Taylor
Rhymes for the Nursery
London, R. Yorks Clarke, 1850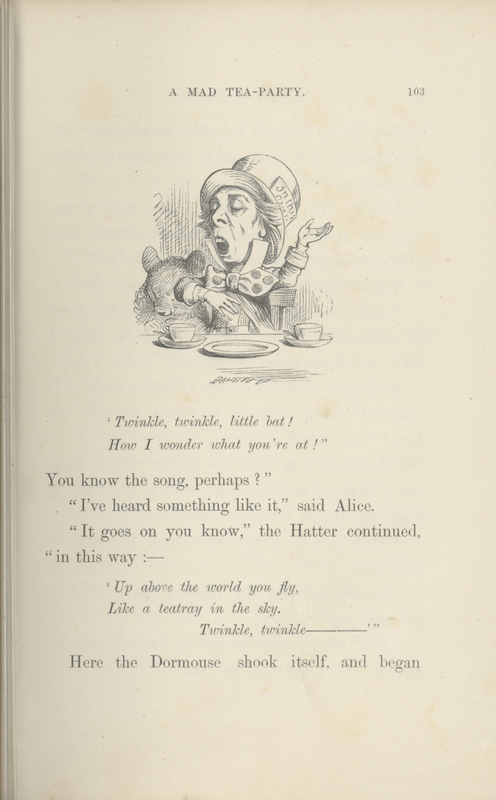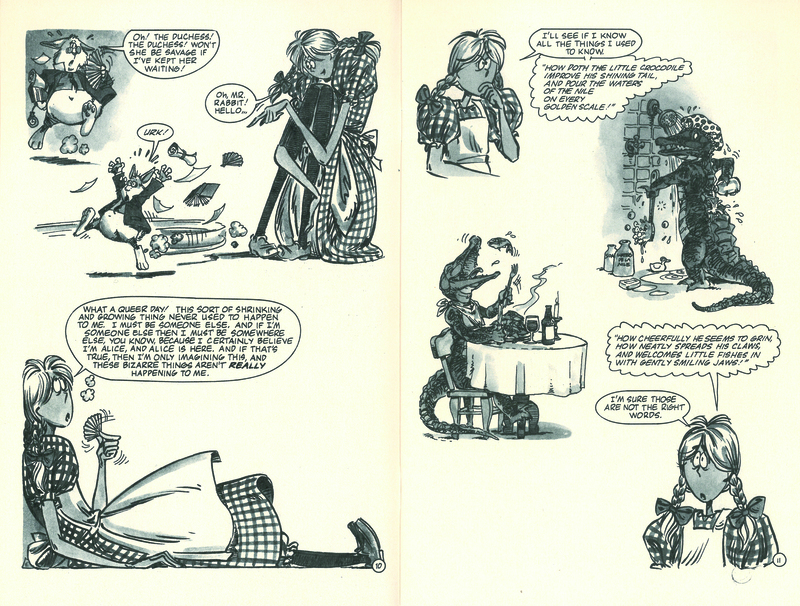 Playful Parodies: "How Doth the Little Crocodile"