Alice as Inspiration
Lewis Carroll acknowledged the temptation to continue Alice's story when he wrote his own sequel, Through the Looking-Glass, and What Alice Found There, in 1871, originally entitling it Alice II.  John Rae could not resist continuing the story as well and imagined in the New Adventures of "Alice" (1917) that a young girl named Betsy dreams of finding additional Alice books in her attic.  The books that she finds show Alice in a new world where she meets several traditional nursery rhyme characters.  Author and illustrator John Rae is more commonly known for his portraits of Carl Sandburg and Albert Einstein according to Carolyn Sigler's book Alternative Alices.  The Rae pages shown in this exhibit describe the beginning of Betsy's dream.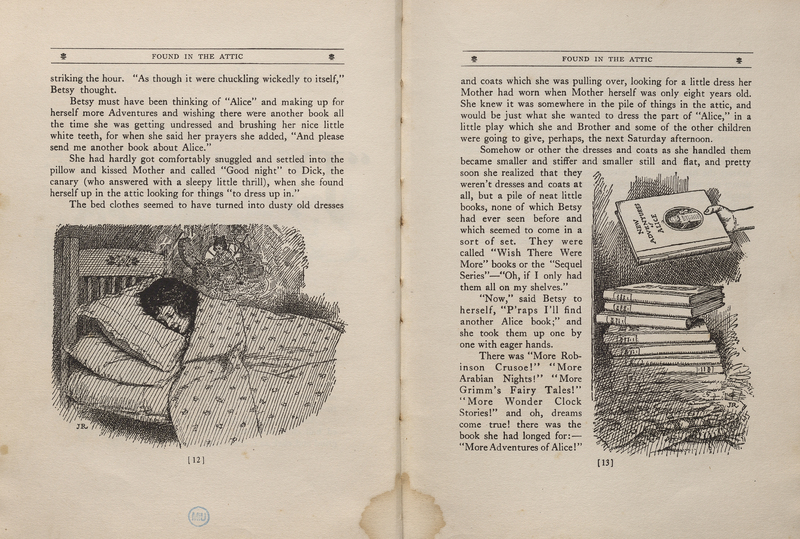 Howard R. Garis was an extremely productive children's author writing over three hundred children's books, including thirty five Uncle Wiggily books. As a reporter for the Newark (N.J.) Evening News, he would write Uncle Wiggily Longears stories beginning in 1910 as "bedtime stories" -- a phrase that he created -- and he continued to relay the stories on syndicated radio. Garis turned to the writings of many other authors for inspiration for his books, and it is no surprise that he would look to Lewis Carroll during what some scholars call the Golden Age of Alice's Influence from 1869 to 1930 (Sigler 289).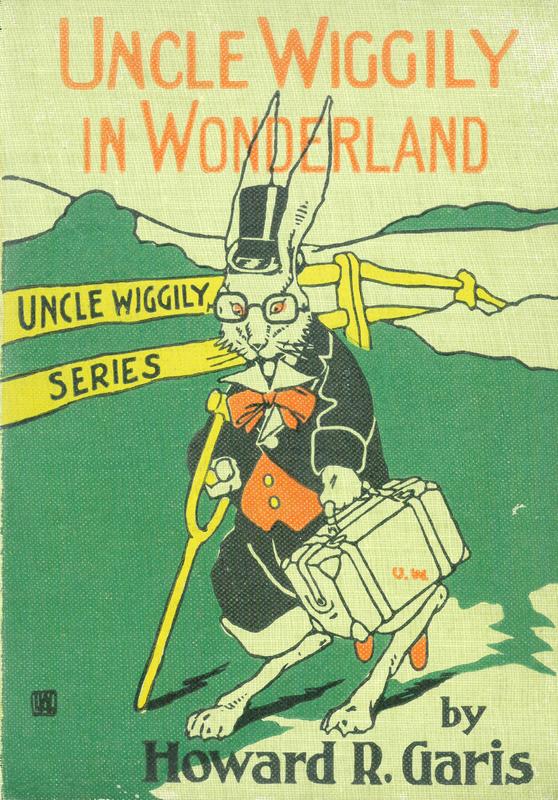 Gerald M. King was the manager of a betting shop in Islington when he created the whimsical Alice Through the Pillar-box. In the preface to his book, King notes appallingly that the U.K's General Post Office would not consider printing commemorative stamps for the 100th anniversary of Alice's publication. He was inspired, as a deeply knowledgeable philalicist (a collector of stamps and other postal materials) to undertake this project and creates an imaginative retelling of the story with his creative postal materials. King creates another originally visual world with this version of the classic, Alice story.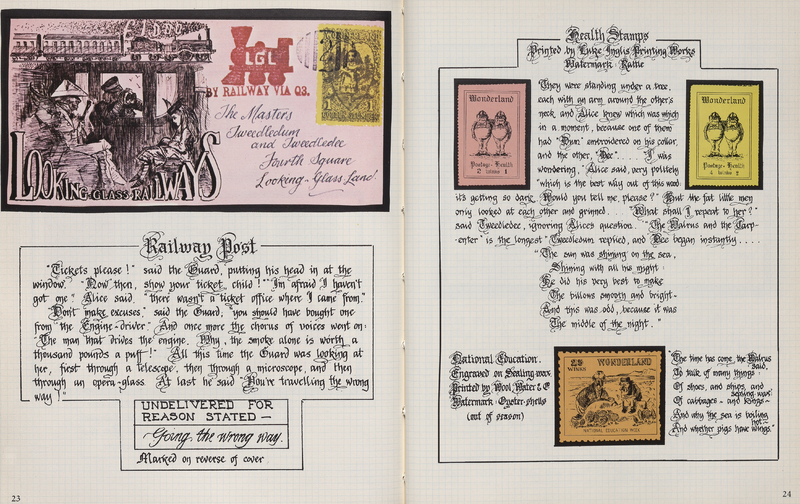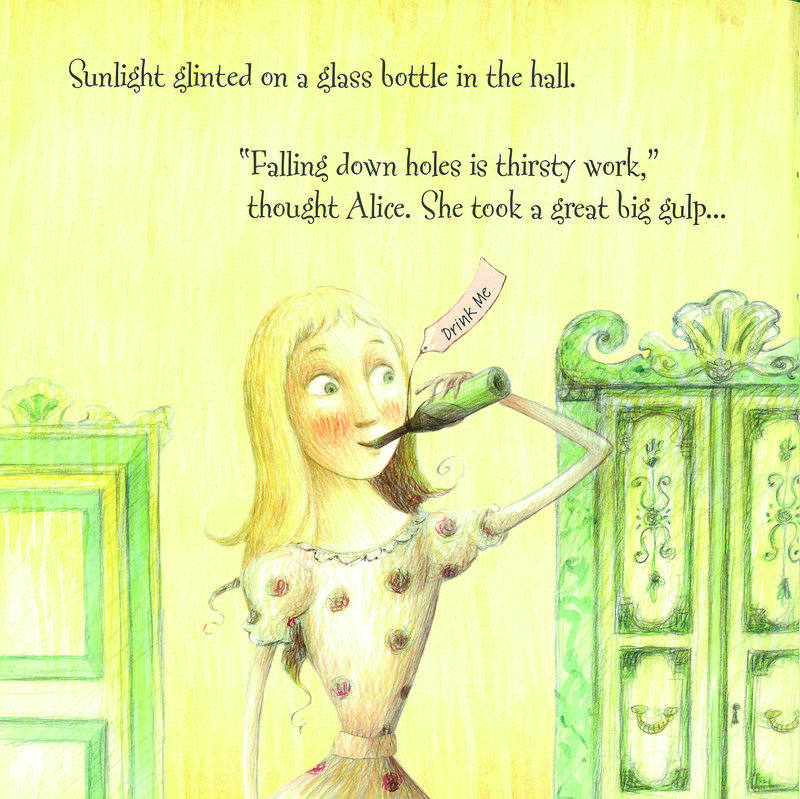 Interpreting Alice for Today