Alice Products: The Wonderland Postage-Stamp Case
Lewis Carroll, far from being a withdrawn academic with no head for worldly affairs, was highly conscious of his audience and opportunities to expand the Alice brand. In addition to his extensive and opinionated involvement in every aspect of book design, Carroll eagerly sought ways to insert Alice into the burgeoning consumer culture of his time. He authorized several products including a "Mad Tea-Party" tablecloth, Alice and Looking-Glass ivory parasol handles, a Looking-Glass Biscuit tin, and The Wonderland Postage-Stamp Case.

Originally released in 1890 in the company of Eight or Nine Wise Words about Letter-Writing, The Wonderland Postage-Stamp Case reflects Carroll's lifelong interest and investment in the art of correspondence. Based on the Register of Letters that he began as a young man, Carroll sent or received more than 90,000 letters during his adult life. It was undoubtedly with the weight of experience that he shared such rules as "if it should ever occur to you to write, jestingly in dispraise of your friend, be sure you exaggerate enough to make the jesting obvious." The cover of the inner stampcase depicts Alice holding a pig; when this is slid in or out from the outer envelope depicting Alice with the Duchess' baby, the movement evokes the transformation scene from the "Pig and Pepper" chapter of Alice's Adventures in Wonderland.  
Lewis Carroll
Eight or Nine Wise Words about Letter Writing. Includes Wonderland Postage-Stamp Case. 
Oxford: Emberlin and Son…, [1908?]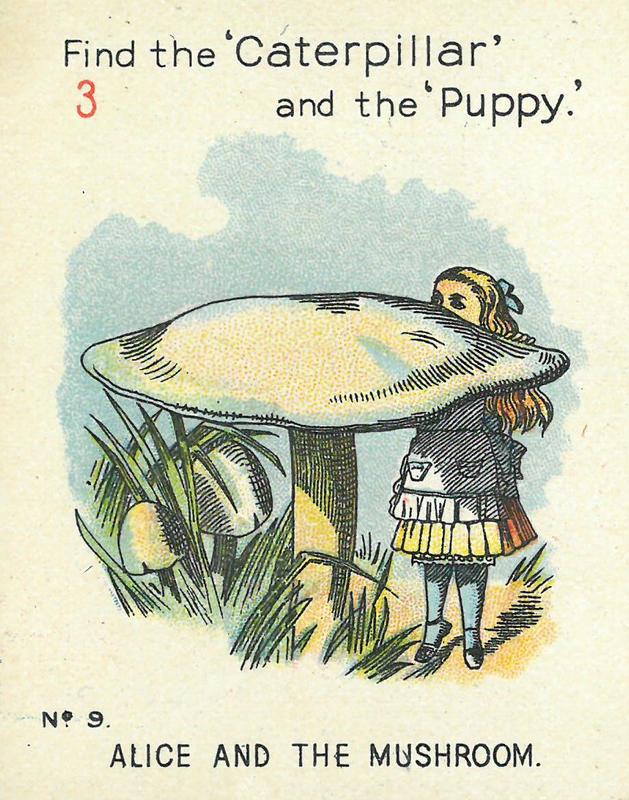 Alice Products: An Alice Card Game