Protest Against the "Lady Class"
On March 3, 2013, a man wearing the skirt of the school uniform started to knit a sweater at the entry of a famous high school in Guangzhou. Through his action, he was protesting the opening of a "class for ladies" in the school. According to media reports, the class was intended to cultivate "ladies" by teaching skills such as housekeeping.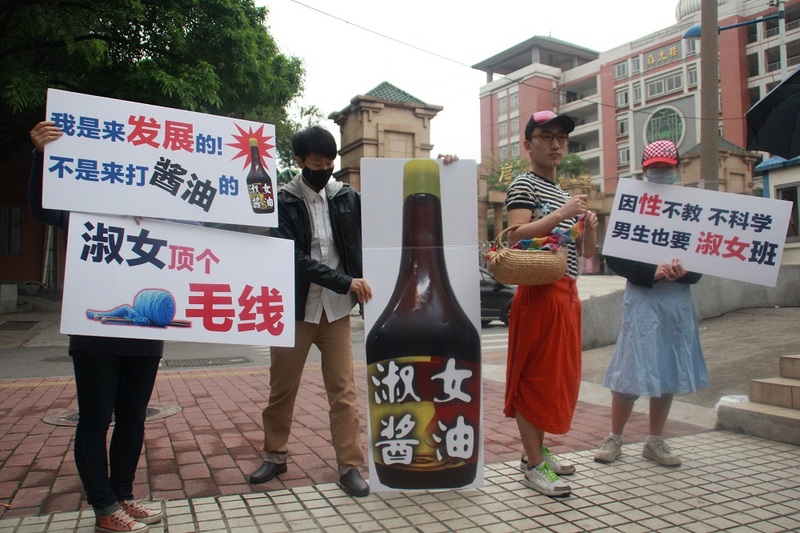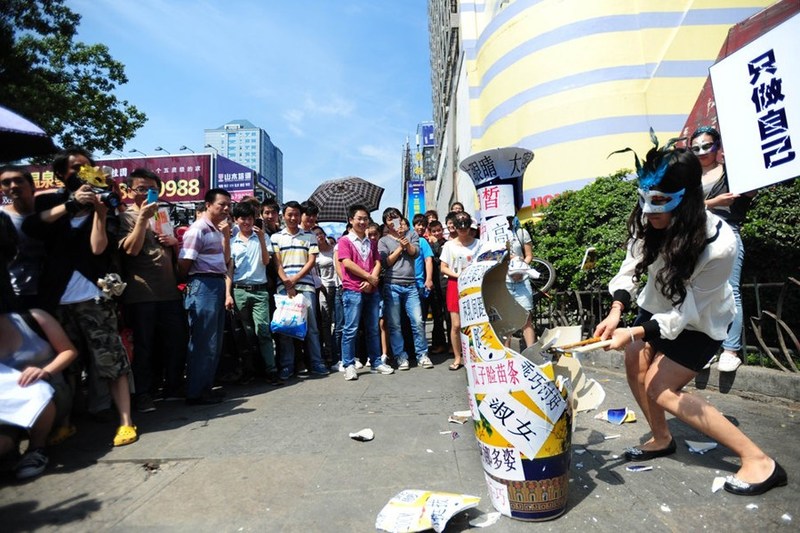 Smashing the Vase: Not Just a Pretty Face
Dating Website Pushing Us to Get Married?