Bloody Brides Against Domestic Violence
In September 2011, Kim Lee, an American woman living in China, accused her then-husband Li Yang, a Chinese celebrity and billionaire, of domestic violence and then filed for a divorce. This brought national attention to the problem of domestic violence. Volunteers launched various activities including writing a petition, singing, and dancing outside of the courthouse to support Lee. In February 2013, domestic violence was recognized and compensated in the verdict of their divorce case, which made an exemplary case in China.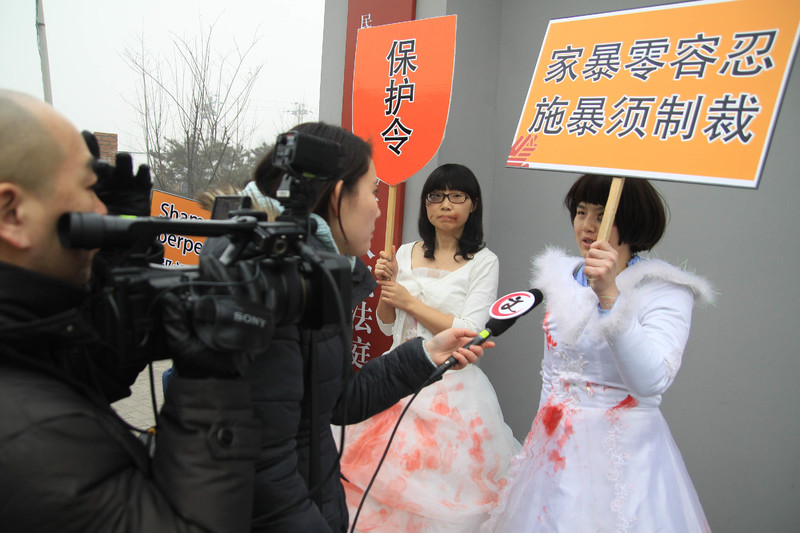 On February 14, 2012, three volunteers dressed in wedding dresses with fake bloodstains protested on a busy business street in Beijing. The signs they held read: "Equality then harmony," "Violence doesn't belong to this region," and "Violence, are you still silent?" This was the first street performance action against domestic violence held in Beijing.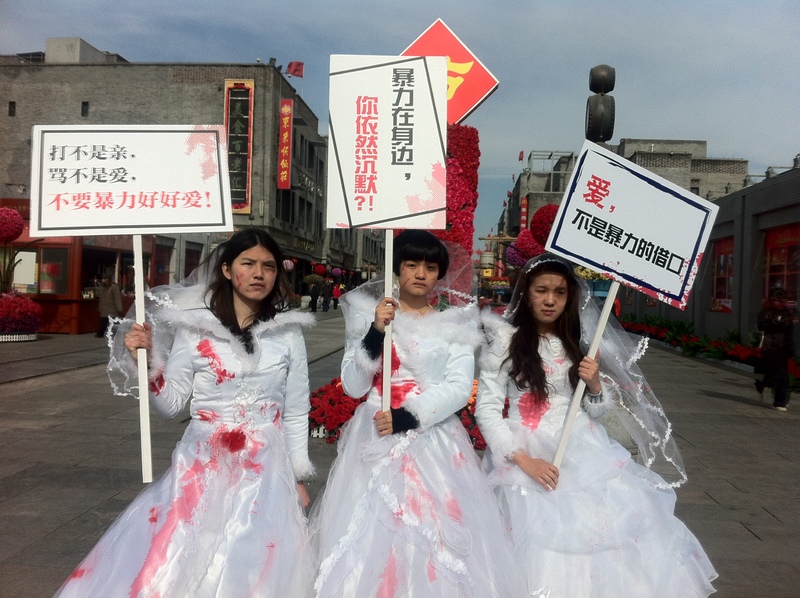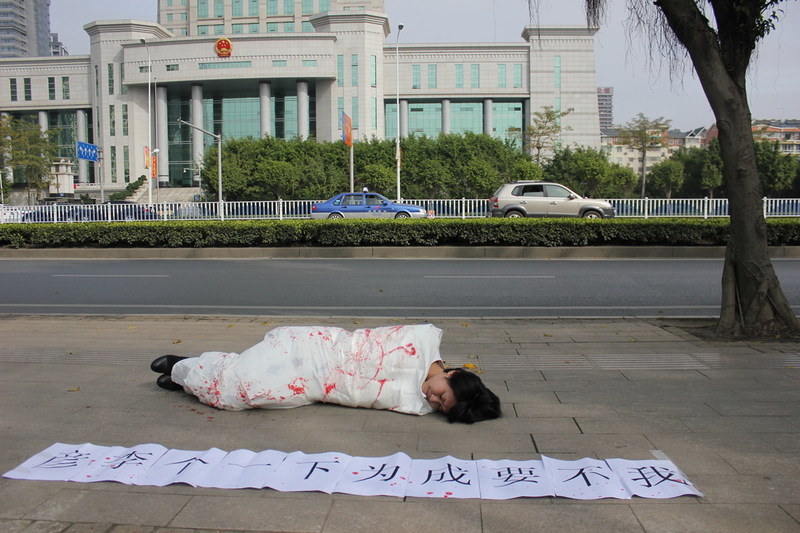 "I don't want to be another Li Yan."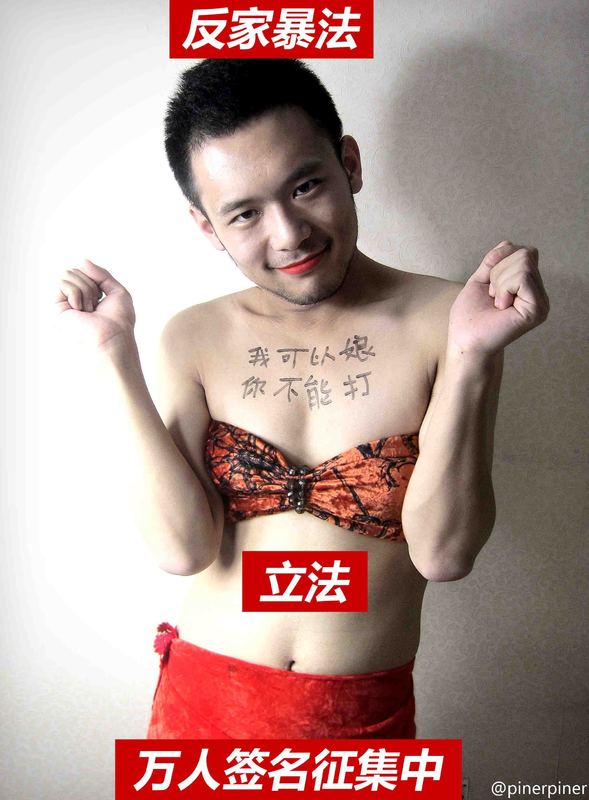 Nude Photos Against Domestic Violence