Accessing Shakespeare Resources in Special Collections
University of Michigan Special Collections Research Center materials are non-circulating (you can't take them with you). Instead, we ask that patrons use these items in the Special Collections Reading Room on the 6th floor of the Hatcher Graduate Library (South building).
Please see this "How to Access Our Materials" guide for instructions on registering as a user. 
To ask for Special Collections items to be put on hold for you in the Reading Room, simply click on the "request this" button from the item record in Mirlyn, the University of Michigan Library's catalog system. You will receive an email when the item is ready for you to use.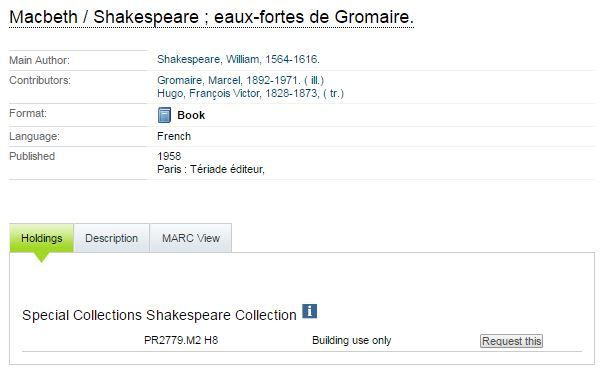 Items associated with the McMillan Shakespeare Library, also known as the Shakespeare Collection, can be found by clicking on the "Advanced" option below the search bar in Mirlyn. 
Limit Location to "Special Collections" and Collection to "Shakespeare Collection."
Not all Special Collections items are available from Mirlyn, however. To access the Ellen Van-Volkenburg and Maurice Brown Papers and Zelma Weisfeld Archive used in this exhibit, please email special.collections@umich.edu in order to receive a PDF Finding Aid describing the contents of the collections.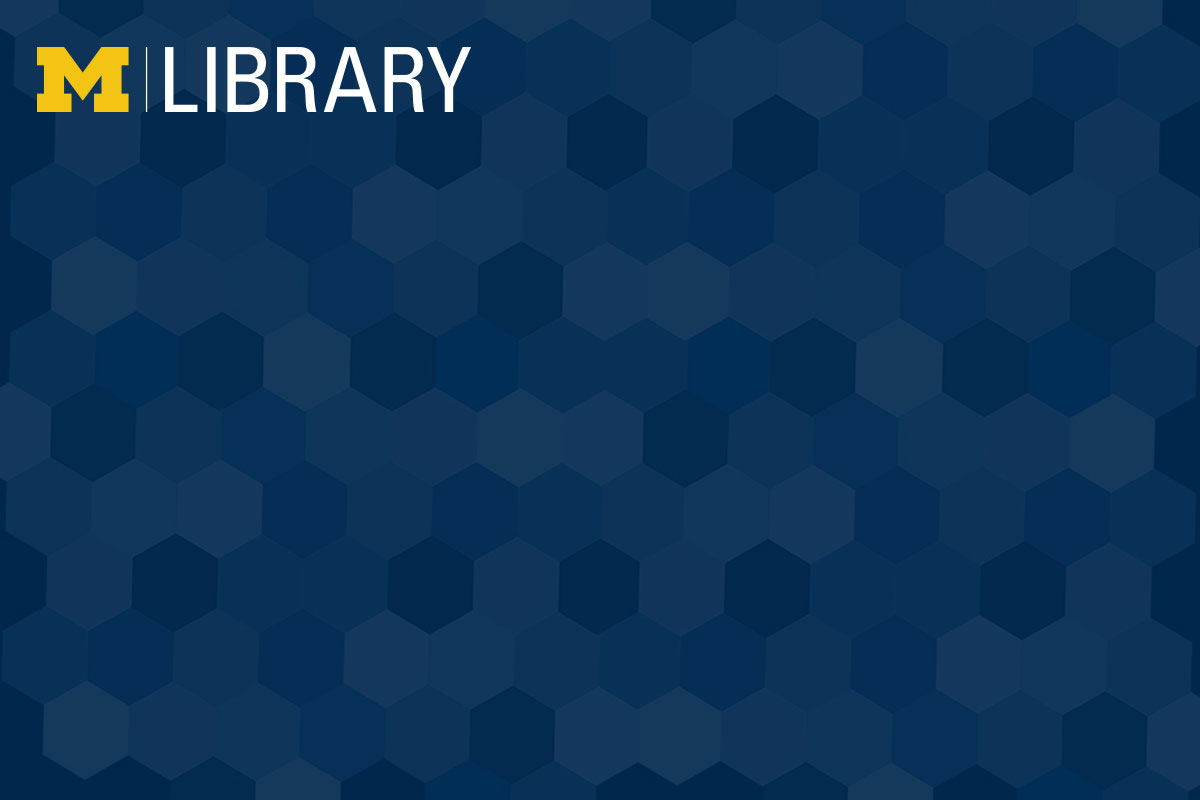 Rights and Permissions Statement