The Qur'an: Diversity in artistry
Approaches to the calligraphy and illumination of the Qur'an developed in rich and distinctive ways across historical periods and geographies. Decorative elements -- most strikingly the illuminated opening of the Qur'anic text -- were incorporated quite early on to mark openings of chapters, ends of verses, groupings of verses, and other divisions guiding recitation. Later scribal communities elaborated these ornaments within regional styles of script, layout, writing material and media.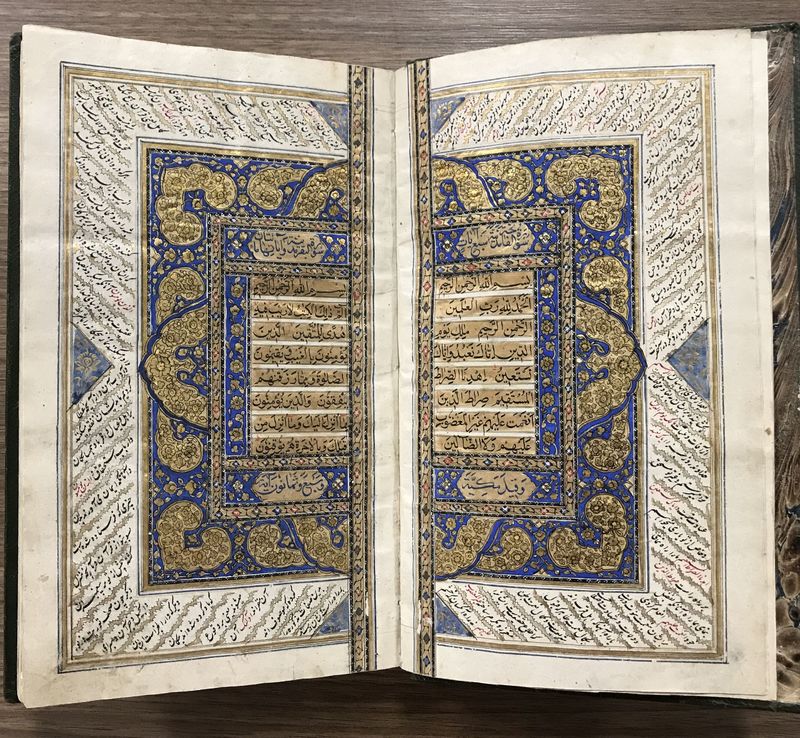 In manner of calligraphy, illumination, layout, etc, this manuscript (Isl. Ms. 1009, above) is characteristic of the Qur'anic manuscripts produced in Kashmir, particularly during the latter part of the 18th and opening half of the 19th century. The Qur'anic text is executed in a careful, bold naskh script on bands of gold defined by black fillets and separated at some distance from one another. Though left blank here, in other manuscripts these bands carry an additional interlinear translation. 
This manuscript (Isl. Ms. 173, above) is the 102nd copy of the Qur'ran calligraphed by the Ottoman master Kayışzade Hafız Osman Nuri Efendi (d.1894) which he completed in 1892, roughly two years before his death. The glosses, texts and prayers at the close were calligraphed by Pazarcıklı Mehmet Hulusi Efendi (d.1908), well-known student of another great master, Mehmet Şevki Efendi (d.1887), also in 1892. The brilliant illuminations were completed slightly later than the transcription of the text, in 1895 or 5, by Hacı Ahmet, one of the students of the skilled illuminator Hacı Hüseyin Efendi (d.1876), with whom Şevki Efendi is known to have collaborated. The 99th copy of the Qur'an calligraphed by Hafız Osman Nuri Efendi -- completed in 1887 or 8 in collaboration with a different illuminator, Bahaddin b. Tevfik -- is also preserved at Michigan, under the shelfmark Isl. Ms. 172. Both are exemplarly of late Ottoman style.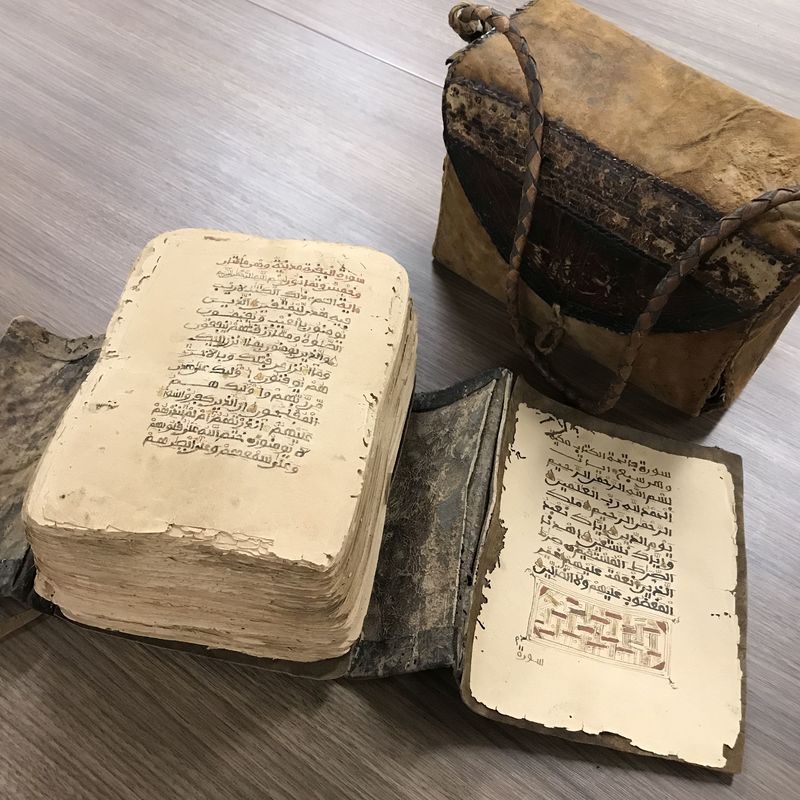 The elegant script (known as Barnāwī), decoration, format, writing material, and enclosure of this final manuscript (Isl. Ms. 1061, above) are all typical of West African manuscript production, in particular that of the Bornu area of historical Central Sudan (present-day northeastern Nigeria and parts of Niger and Chad). The manuscript is in the typical loose-leaf format of manuscripts produced in this area, with a leather wrapper and satchel securing the unbound folios. The particular watermarked paper, with tre lune ("three crescents") mark and "Andrea Galvani Pordenone" script countermark,  suggests a late 19th or even early 20th century dating.
The Qur'an: Functional formats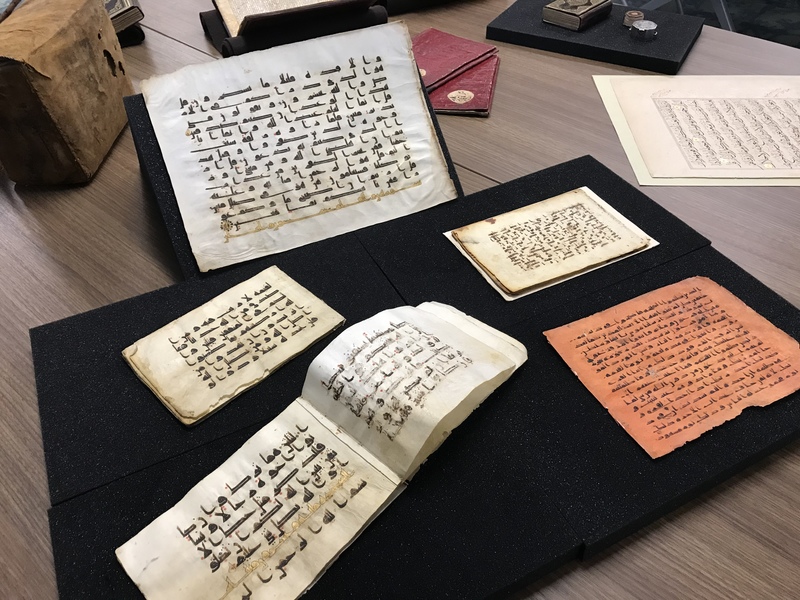 The Qur'an: Explore further