Description du Pais de Normandie
The Description de Pais de Normandie (Normandy, France) from the Composite Atlas of France was first published by Jean LeClerc in his Theatre Geographique du Royaume de France in 1620. The map features the inscription "1620. Ioannes le Clec excudit. cum Privil. R." This particular map was engraved by Damien de Templeux, Sieur de Fresnoy, who engraved maps for LeClerc, Maurice Tavernier, Johannes Janssonius, and others.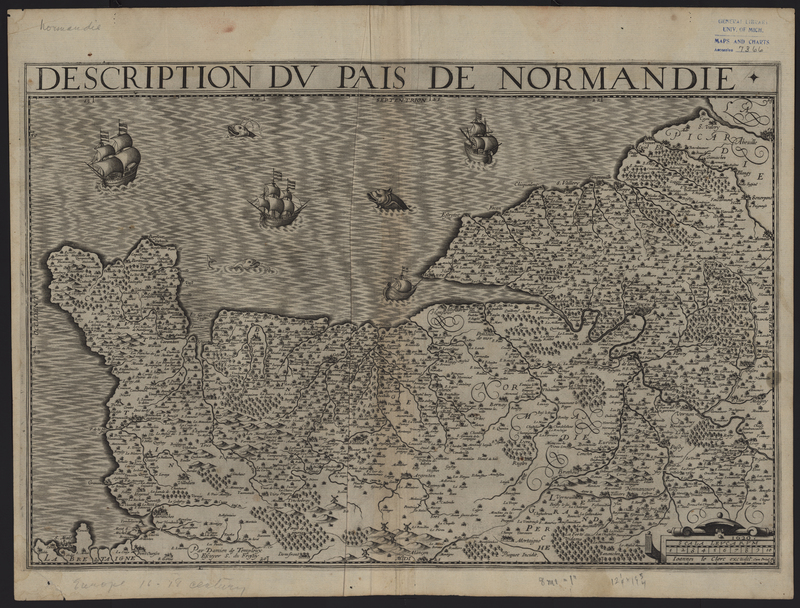 This particular map features a similar style of engraving as the Description du pays armorique a près Bretaigne. However, it does not include many of the same physical features.  Along the top edge of the map it is possible to see tide stains, but these are different than the previous map, demonstrating that they were not bound together at the time of either staining. In addition the right verso of this map bears smudges of red chalk, indicating that it was against another map with red chalk that rubbed onto the former. The difference in staining and red chalk transfer suggests that the maps were bound in separate volumes, removed, and rebound into the same volume.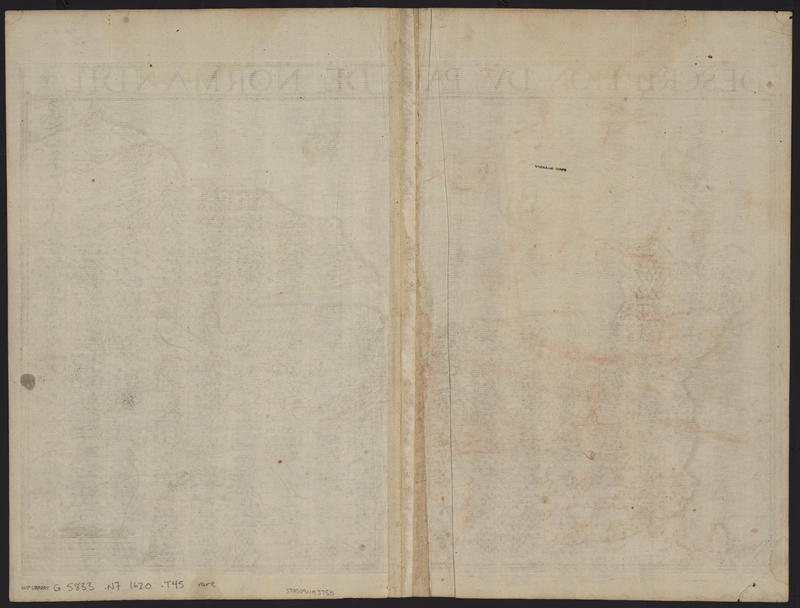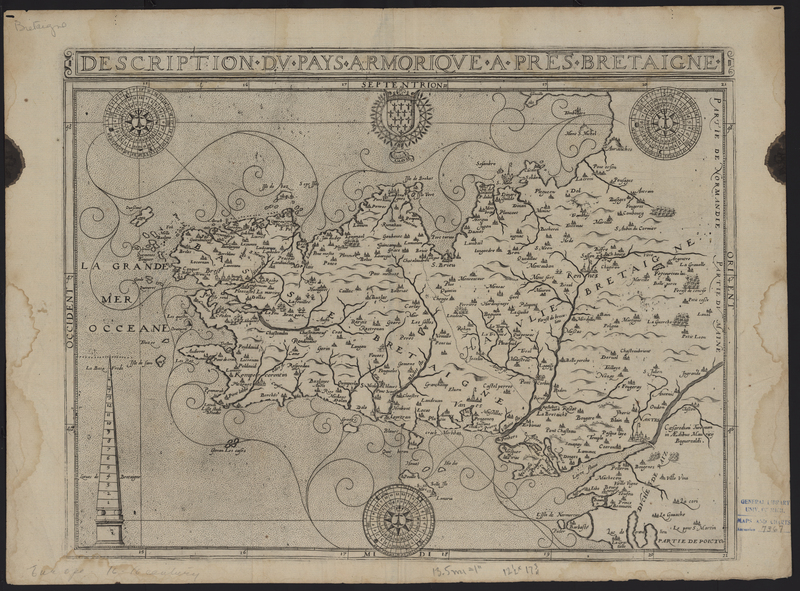 Description du Pays Armorique...