Description du Pays Armorique...
The Description du pays armorique a près Bretaigne (Brittany, France) from the Composite Atlas of France is an example of the style of maps published by Maurice Bouguereau. As can be seen this style of engraving varies significantly from that employed by the Hondius and Janssonius families. This particular state was first pubished in 1619 in Jean LeClerc's Theatre Geographique du Royaume de France. Maurice Bouguereau was a French publisher in Paris.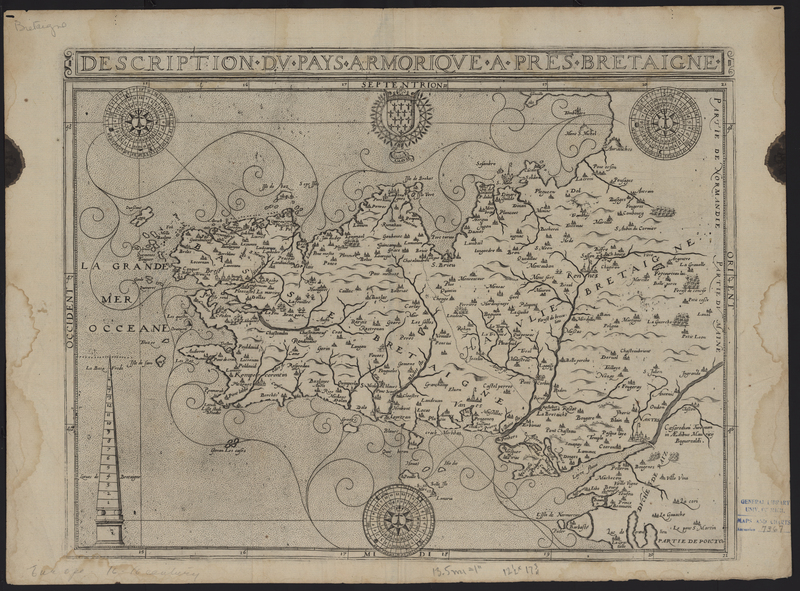 This particular map features the coat of arms of Brittany, but also bears symmetrical ink stains and tide stains, demonstrating that the map was folded and bound into a larger volume at the time that it was stained. A distinctive watermark featuring grapes and a fleur de lis can be found on the left side of the map.  In addition it is evident by a set of drawings that someone used the blank verso to practice their figure drawing skills. However, the drawings are only on the right side of the verso, suggesting that the map was bound at the time that the drawings were made.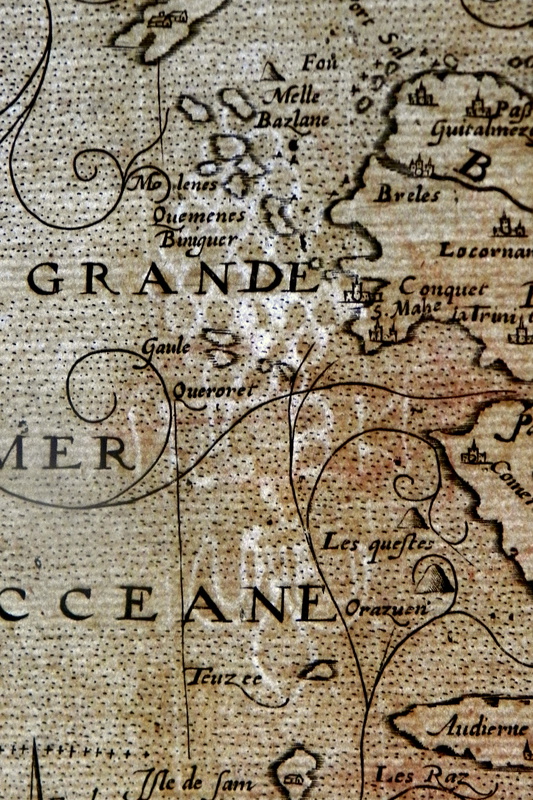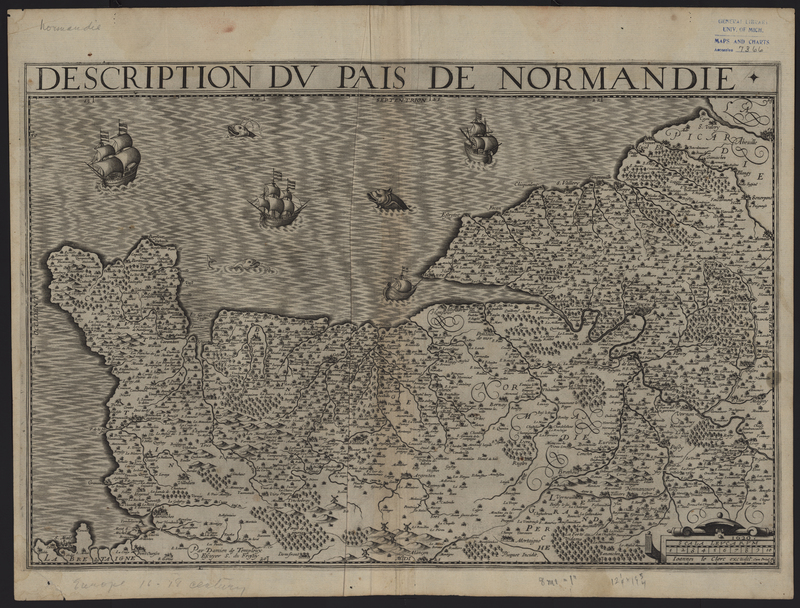 Description du Pais de Normandie