Le Diocese de Sarlat
The Le Diocese de Sarlat (Dordogne, France) was a map published between 1631 and 1637 by Henricus Hondius and sold by Melchoir Tavernier in his Paris shop.  Typically this map also features an inscription which reads "Delineabat Joannes Tardo, canonicus Ecclessiae Sarlati 1625." Interestingly the map featured in this exhibit lacks the inscription, making this particular state a previously undocumented state. As there is no evidence that the inscription was either pounded or scratched out of the copper plate, it is likely that this state predates the other documented state which was first published in 1631.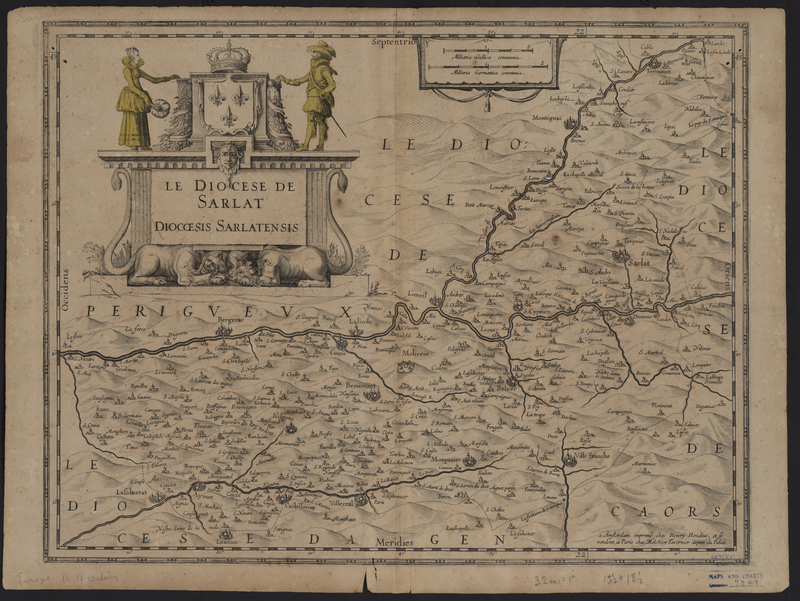 While the Vignaud Map Collection includes other states of Le Diocese de Sarlat, this particular edition was included in the Composite Atlas of France, and is fascinating due to the presence of two characteristics on the map.  The title cartouche features two figures which have been colored with a vibrant yellow.  At the same time, the verso is equally interesting due to the presence of red chalk drawings and penmanship.  It appears that someone used the blank verso to practice drawing silhouettes, while also working on their signature.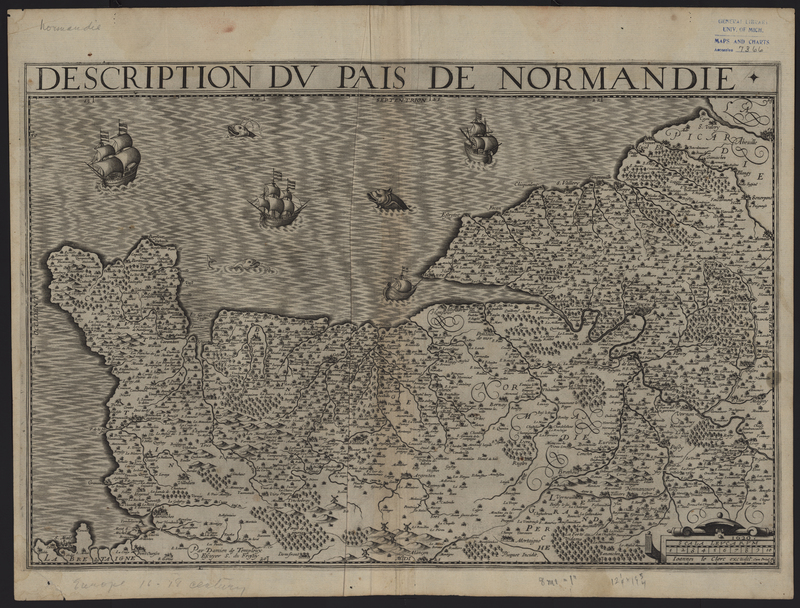 Description du Pais de Normandie