Duche de Bretaigne
Duche de Bretaigne (Brittany, France) was engraved by Claude Hardy and originally published in 1630 by Henricus Hondius, but was also published in additional atlases until 1633. While the map was published by Henricus Hondius, it is not surprising to find it in an atlas by Johannes Janssonius. The two men published atlases together, as well as, individually. The map includes an inscription reading "et se vendent aussi a Paris chez Melchoir Tavernier demeurant sur l'Isle du Palais a la Sphere" (sold at chez Melchoir Tavernier located on the Isle du Palais in the Sphere). Melchoir Tavernier had a agreement with several Amsterdam cartographers which allowed him to sell the maps of Henricus Hondius, Johannes Janssonius, and Willem Blaeu in his Paris shop.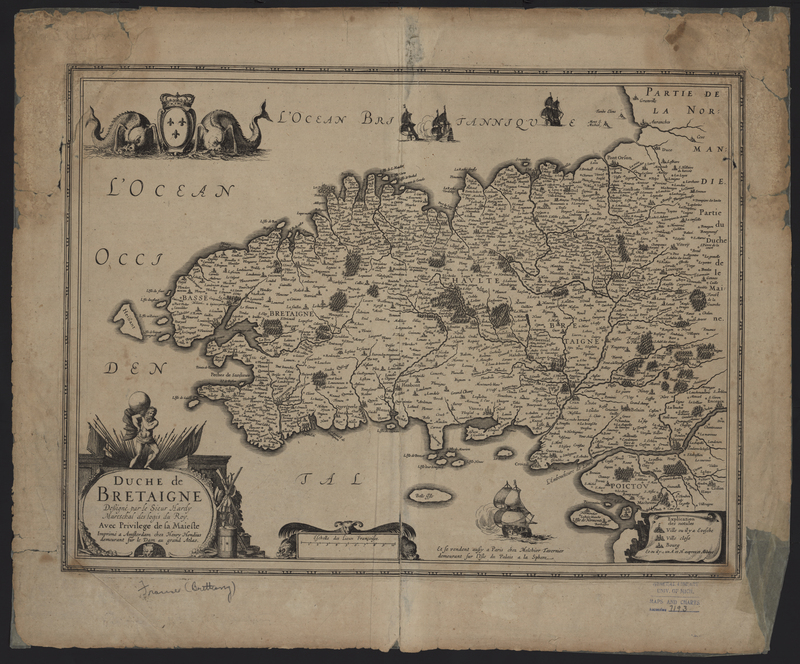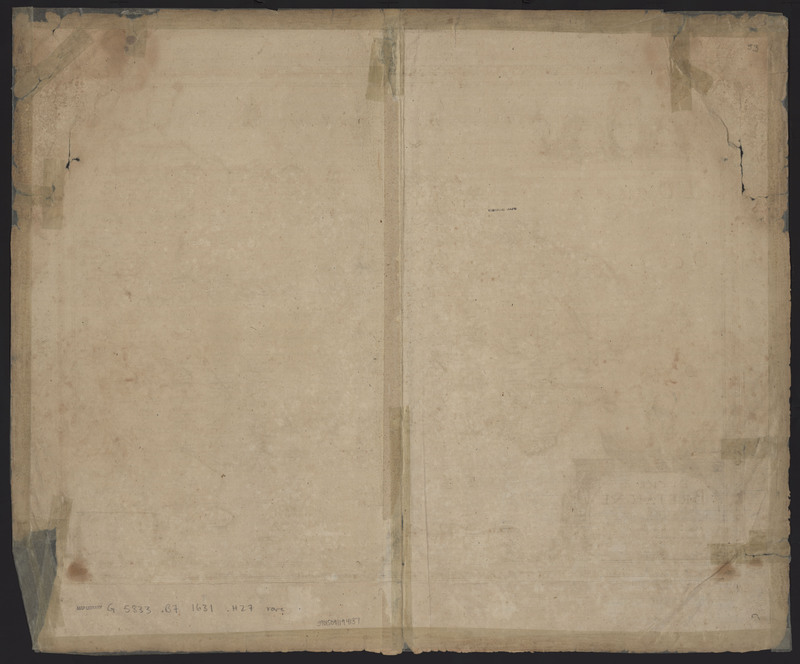 There are several distinguishing features of this map, including the manuscript "53" on the verso, which coincides with the sequence of maps in Johannes Janssonius's Atlantis Maioris Appendix of 1630. This particular map also bears evidence of significant water damage, which is visible in the top two corners. In an attempt to repair some of the damage done when the map was wet, a series of repairs were made.  
La Principaute d'Orange...