La Principaute d'Orange...
La Principaute d'Orange et Comtat de Venaissin (Vaucluse, France) was originally published in 1630 and was republished in atlases until 1637. However, the title cartouche declares that the map was engraved in 1627. The additional cartouche in the upper right corner reveals that it was published by both Hondius brothers, Jodocus and Henricus, and the inscription in the bottom right corner details that the copper plate was engraved by Evert Symonz. Hamersvelt. Hamersvelt worked for both the Hondius brothers at different points in his career.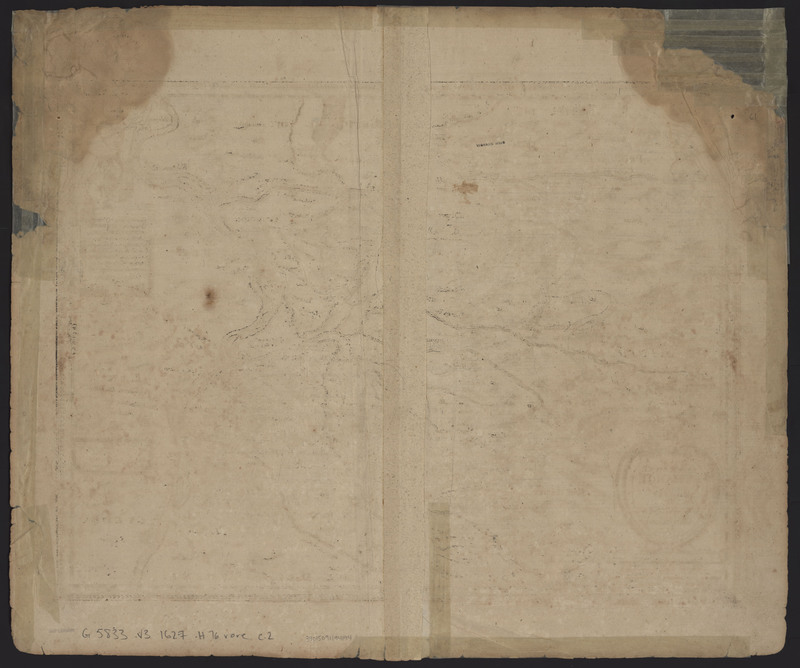 The map bears significant water damage, similar to that found on the Duche de Bretaigne (also found in this atlas). Due to the water damage the upper right corner of the verso is missing, meaning the manuscript number is missing as well. The map also features similar repairs to those found on the Duche de Bretaigne.