Suffolciae Nova et Accurata Delineatio
Suffolciae Nova et Accurata Delineatio (Suffolk, United Kingdom)was published by Johannes Janssonius and is an interesting map as there is no evidence that this state was ever published in an atlas without text on the verso, making this particular edition an undocumented state. The map features a prominent British coat of arms accompanied by the inscription "Dieu et Mon Droit."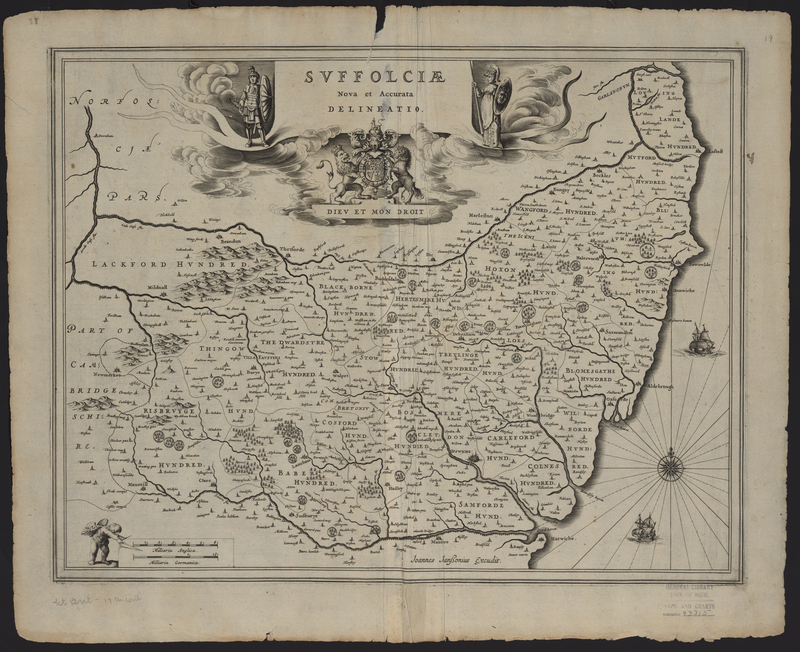 Suffolciae Nova et Accurata Descriptio has several physical characteristics which make it unique. One of these characteristics is a watermark featuring a fleur de lis embedded in a shield and topped with a crown. In addition to the watermark, a manuscript "11" can be found in the upper right corner of the verso, as well as a repair made to the center seam. The repair was made while the map was still bound. The final unique characteristic is a set of tide stains found along the top edge of the map. Unlike other maps in the atlas these stains are not symmetrical, suggesting that the stains were made while the map was stored flat.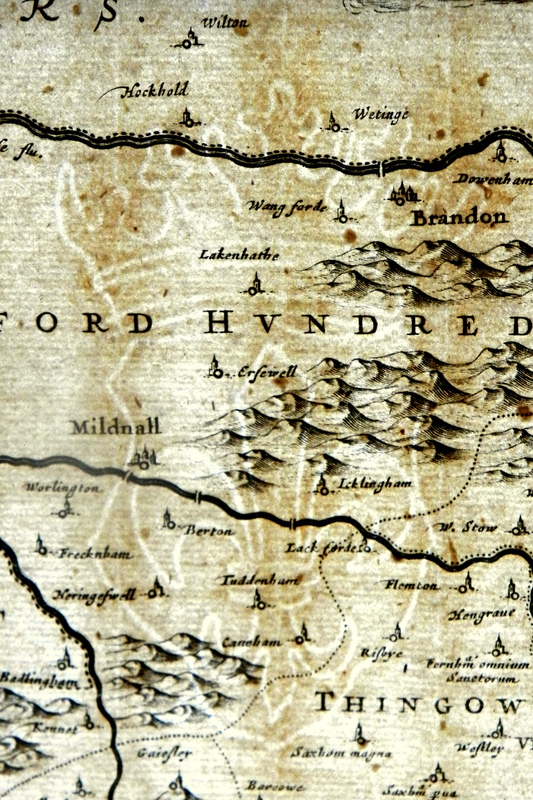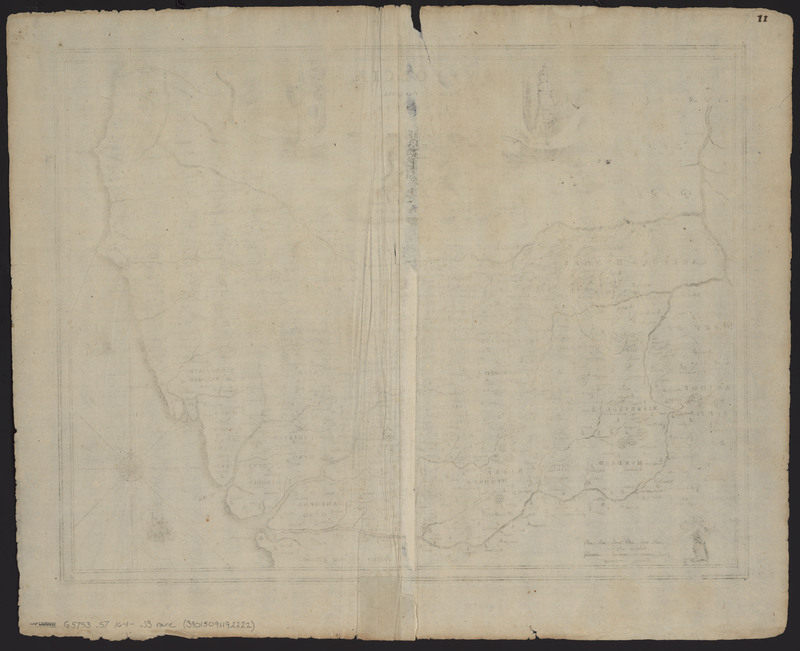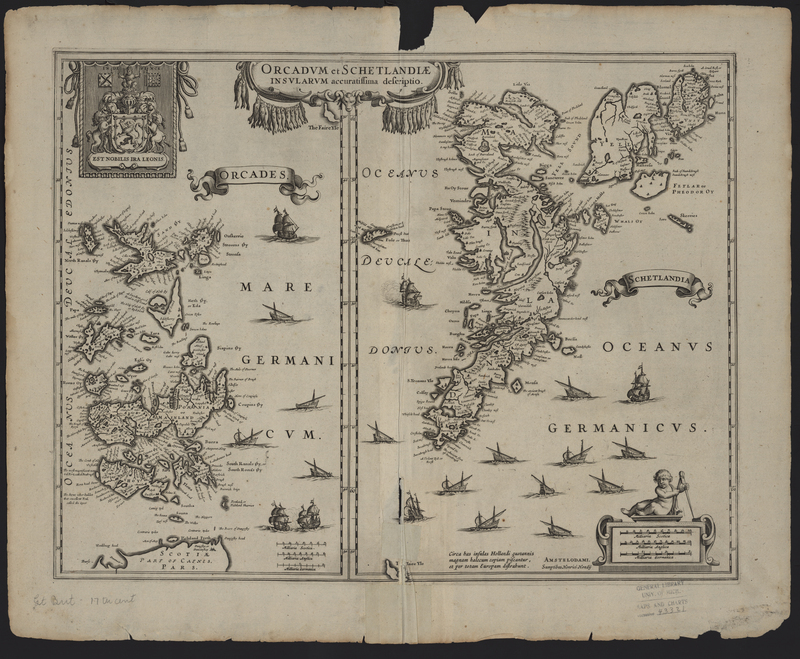 Orcadum et Schetlandiae...