Orcadum et Schetlandiae...
Orcadum et Schetlandiae Insularum Accuratissima Descriptio (Orkney and Shetland, United Kingdom) was published by Henricus Hondius in 1636 and republished again in 1637 in atlases by both Johannes Janssonius and Henricus Hondius. The map features the royal coat of arms of the Kingdom of Scotland used before King James VI of Scotland ascended to the English throne and the two crowns were unified. Interestingly the two flags in the coat of arms, the banner of arms and the national flag of Scotland, are the reverse of a traditional royal coat of arms of Scotland.
Similar to other maps in the Appendix Atlas of 1636-1680, the top edge of the map bears symmetrical tide stains, suggesting the map was exposed to the liquid while it was folded and possibly bound. In addition the map includes a manuscript "19" in the top right corner of the verso and a set of repairs that were made while the map was still bound.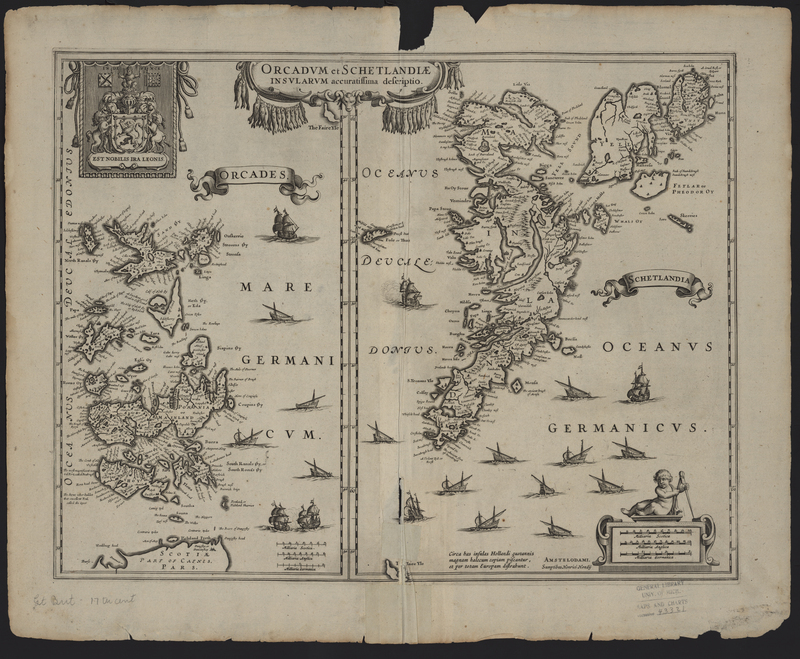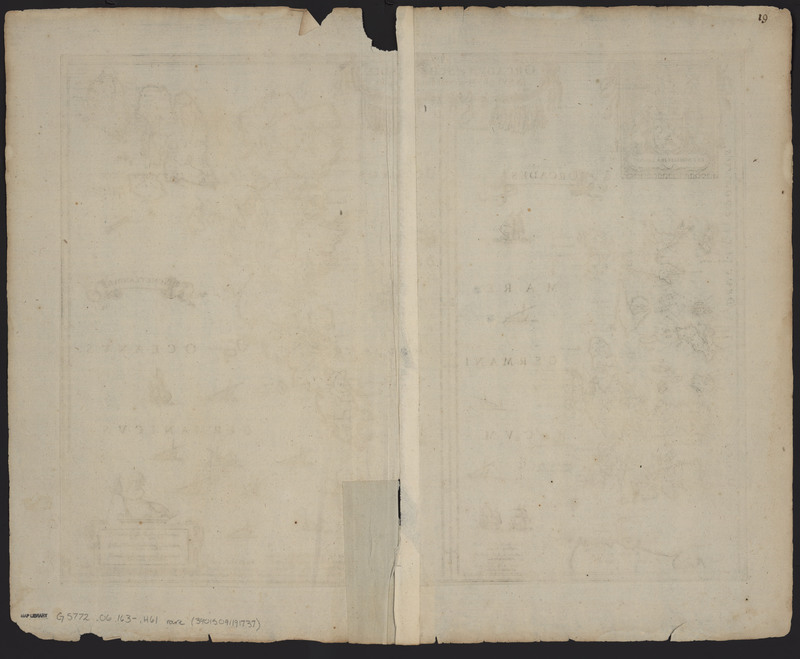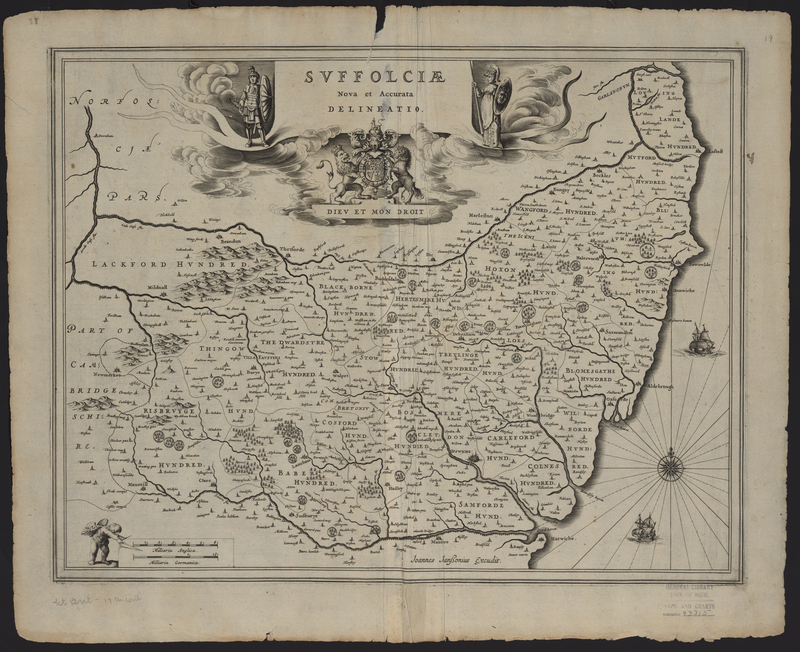 Suffolciae Nova et Accurata Delineatio