A General Plott and Description of the Fennes
The A General Plott and Description of the Fennes and Surrounded Grounds in the Sixe Counties of Norfolke, Suffolke, Cambridge, with in the Isle of Ely, Huntington, Northampton and Lincolne, etc. (United Kingdom) was published by Henricus Hondius in two known atlases in 1631 and 1637. This particular state includes an inscription within the scale cartouche stating that Hondius originally commissioned the engraving of the plate in 1632. With this date, we know that the composite atlas was compiled after 1632, but it is impossible to provide a definite date.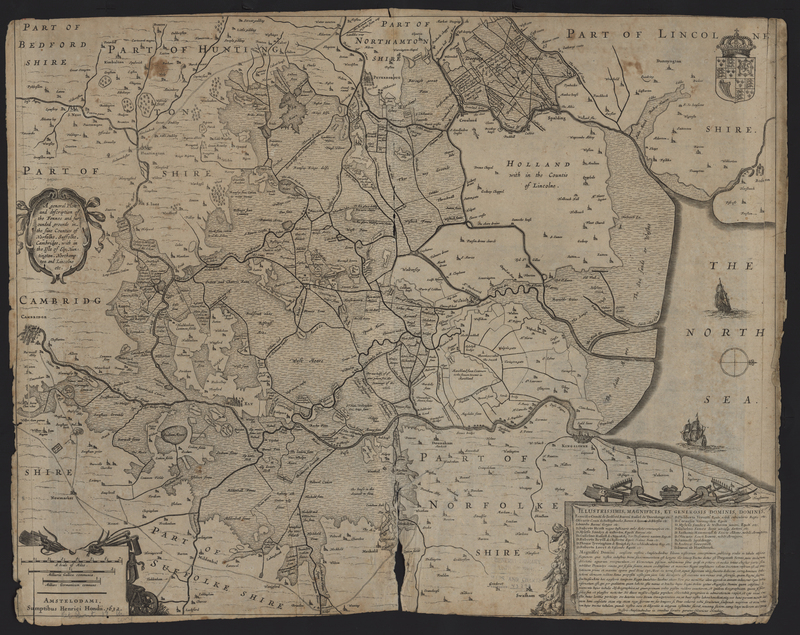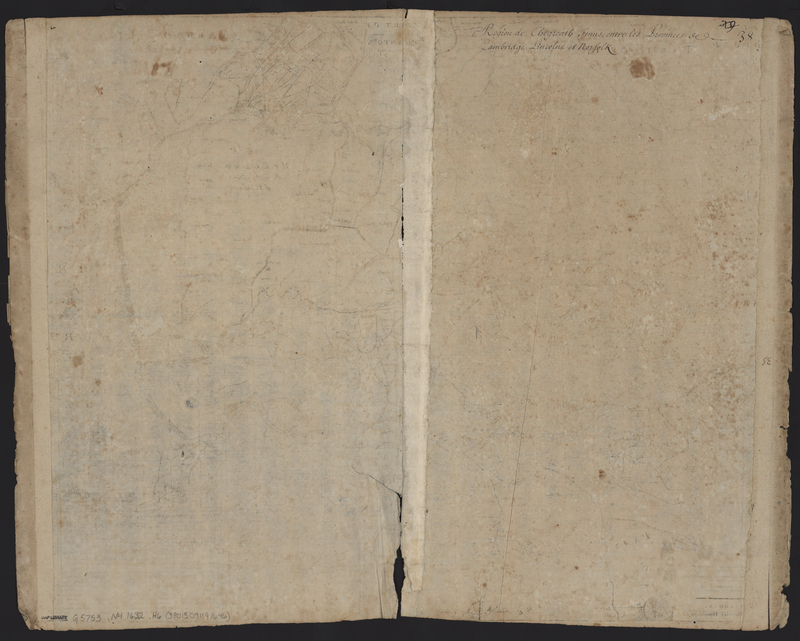 As with the other maps found in this atlas, the verso of the map has a series of manuscript numbers written in the top right corner of the verso, including a crossed off "31" and "9" and the final number "38" which matches the sequence determined by the other maps in the composite atlas.  Another feature that matches the other maps in the atlas is the prescence of the manuscript description of the map subject, reading "Region de Thegreath Fenus, entre les Provinces de Cambridge Lincolne et Norfolk."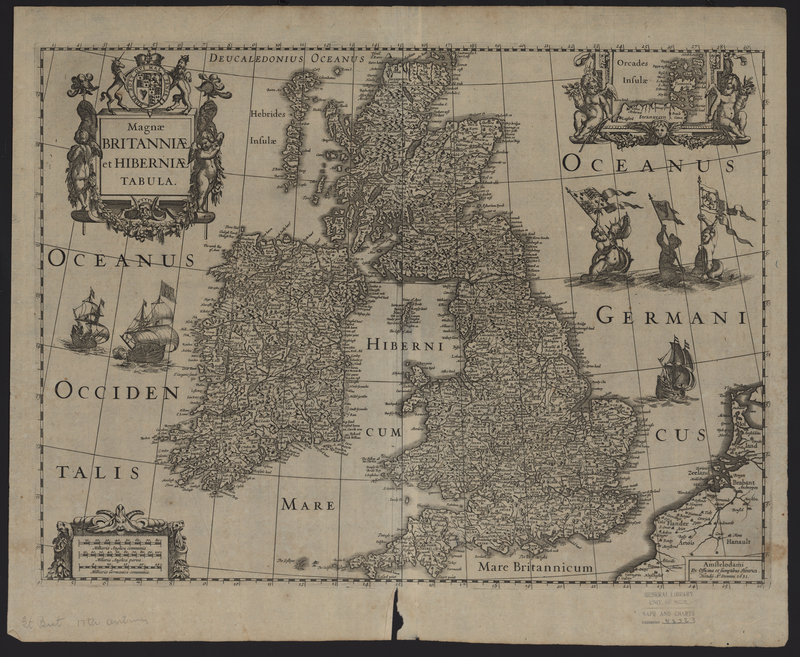 Magnae Britanniae et Hiberniae Tabula