Flory Jagoda: Singer Songwriter, Storyteller, and Composer
Flory Jagoda (1923, Sarajevo, Bosnia and Herzegovina - 2021, Alexandria, VA), a singer, songwriter, composer, and guitarist spent the latter half of her life working to preserve the music and language of her ancestors, and sharing it with the world. Bosnian-born, Jagoda grew up learning about her Ladino heritage from her grandmother, which they had kept since her ancestors' expulsion from Spain during the Inquisition. Growing up, she spoke primarily Ladino, learning the stories and songs that her grandmother passed down to her. Her grandmother introduced her to music of all genres. She sang religious music, music about legends of her heritage, and secular music in the Bosnian style of  sevdalinka. Sevdalinka style music, named after the  Turkish word sevda, meaning love, a form of poetry that has its origins in medieval Bosnian culture. It was formed as an individual's story, unaccompanied by instruments. 
In all of her music, despite the numerous themes she covers, there is always a particular Balkan undertone, demonstrated through traditional rhythms and extravagant vocal ornamentation. She sang songs about her family's past, Jewish holidays like shabbat, hanukkah, purim, and passover, sharing snippets of her life and traditions. Her music was deeply personal and painful, expressing the loss and tragedy she and the Sephardic community as a whole has suffered throughout their history. Emotions both happy and sad, her personal history and the history of her heritage, religion and tradition are all common themes that can be found in Flory Jagoda's music.
During the Second World War, Jagoda was able to find safety, and in 1946 arrived in the US and married. Years later, she found out that 42 members of her family were tragically murdered in the Holocaust, including her grandmother who has taught her of her Sephardic heritage. From that moment, she dedicated her life to keeping the Ladino language and Sephardic culture alive, something that the rest of her family would never be able to do. In addition to the music she sang, "she hosted regular gatherings of Ladino speakers whose families came from Bosnia, Greece, Bulgaria and Turkey" in order to preserve the heritage that the Nazis had tried to destroy (TSIOULCAS).
In the documentary The key from Spain the songs and stories of Flory Jagoda by Mischa Livingstone and Ankica Petrović, available in the Judaica collection in the library, Jagoda details the story of her personal life, the history of her ancestors, and her musical career. She explains the stories passed down to her by her grandmother, and performs the songs she once sang as a child, while also singing the songs she had written. 
Jagoda's life as well as her family history was also turned into a children's book, held in the Hatcher Graduate Children's Literature Collection. The book, the cover of is shown above, describes how her ancestors carried the key to their old house and the Ladino language with them when they fled Spain. And when Flory flees Europe during World War II, she has Ladino, her harmoniku, and her music.
Ocho Kandelikas, arguably her most famous song, like many of her others, was a reconstruction of a traditional Ladino tune. She performs her rendition of the song in the Balkan dialect of Sarajevo where she was raised. Ocho Kandelikas, for Jagoda, was a way to remember traditions of her childhood while calling on themes of classic Ladino music themes. During her childhood, before the war, Hanukkah parties were a way for parents to act as matchmakers, looking for husbands or wives for their children as they celebrated, sang, and danced together. She mentions eating almond honey cakes, a traditional sweet that served as a symbol for sweet fortune and success in love. Ocho Kandelikas is heard all over the world each year, and has been covered by artists across the world from Israeli singer Yasmin Levy to Broadway star Idina Menzel.

Joagoda, Flory. "Ocho Kandelikas" CDBaby. 1989-01-01. https://lib.mivideo.it.umich.edu/media/t/1_34e3urxb
In the video above, you can find a performance of Ocho Kandelikas that can also be found in the Judaica collection in the library. Jagoda described that all the songs she wrote and performed — including "Ocho Kandelikas," her most famous song— were for the family she had lost in the Holocaust. "'Every song that I have written about holidays, it's all about them. They're with me. They're with my children, they're with my audiences.'"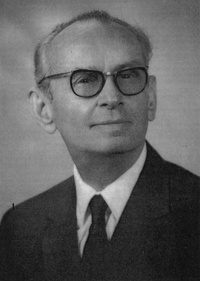 Alberto Hemsi: Collector and Composer of the Coplas Sefardies