Snowy Owl: Engraving by John James Audubon
The iconic Snowy Owl is an engraving by John James Audubon. Birds of America was the University of Michigan's initial purchase for the library's collection in 1838 and serves as a symbol for the critical nature of our libraries and their collections in the active pursuit and development of knowledge.

The image above features two owls with white bodies and grey accents on their feathers. They are perched on branches against a deep navy, night sky. 
This piece was created by students at the Shapiro Library and library staff.
You can find more information about the original inspiration for this piece in the University of Michigan Library catalog.

You can view the original publication of Birds of America on the first floor of the North Hatcher Graduate Library's Audubon Room, where it is on permanent display.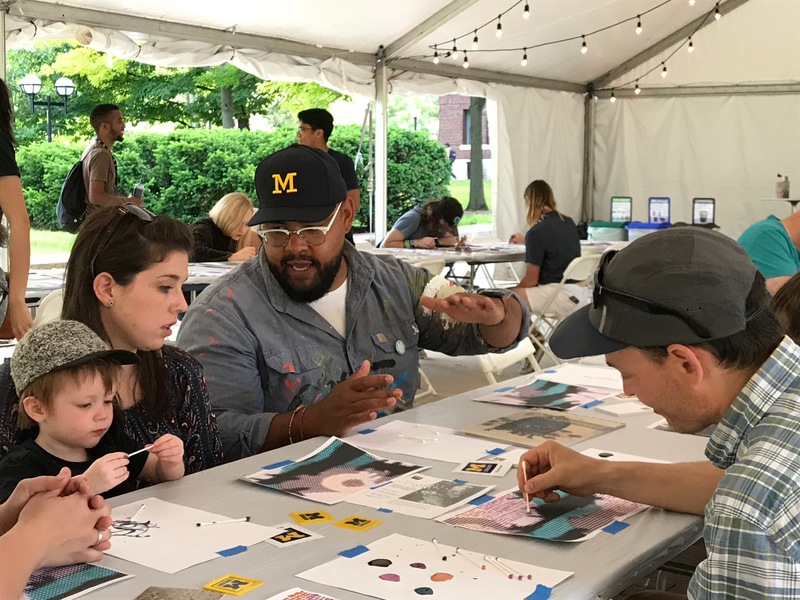 The Creative Process: Engagement, Production and Installation

The Anatomage: Synthesis of first and current medical illustrations