A Puzzling Problem
Reason for Race Prejudice in Ann Arbor
An unnamed writer offered a somewhat convoluted justification for the prevalence of racial prejudice in Ann Arbor in a 1912 Free Press article. The writer's theory was that the marriage of an American girl and a Chinese student that presented a "puzzling problem" caused by the matriculation of "Oriental students at the University of Michigan." The writer mused that the presence of "foreign students" would make parents hesitate to send their daughters to U-M.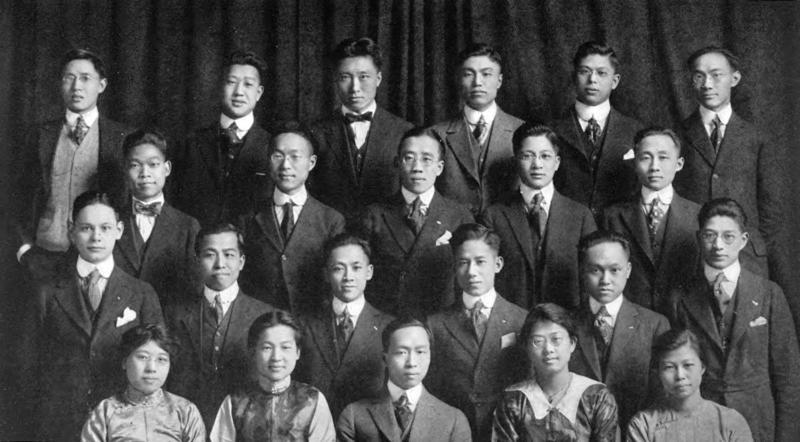 Lydia Belle Morton
Lydia Bell Morton's family roots in Ann Arbor run deep. Her grandmother worked for the U-M men's dean, and her mother played piano at the Music School. Morton says she only experienced direct racism once, when she and her husband were denied entry to a city union picnic even though Morton's husband was a union member.

Morton wrote an editorial describing her frustration and received enormous community support. The man who turned them away from the picnic eventually lost his job. This renewed Morton's belief in the uniqueness of the Ann Arbor community, where racial prejudice was not as common as it was in other places during this period.

In 2013, Morton was interviewed for the Living Oral History Project of the African American Cultural and Historical Museum of Washtenaw County.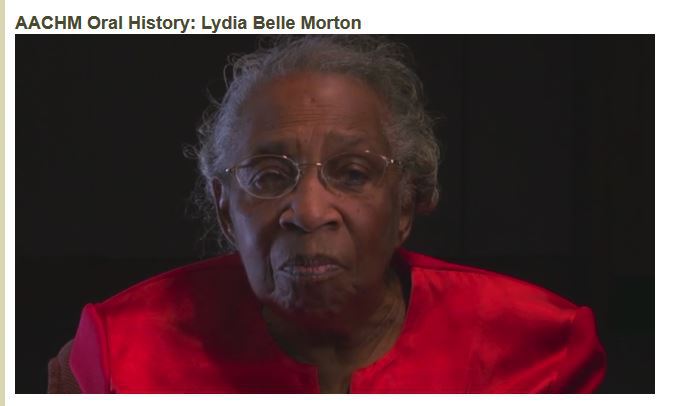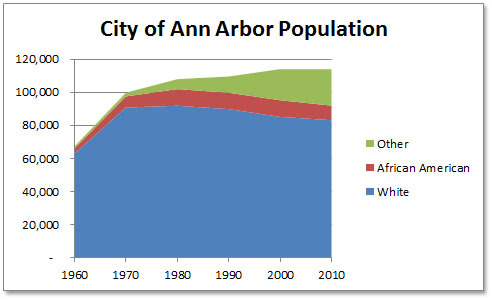 Ann Arbor Historical Notes, Population, and Enrollment