The Proposed Music School
One of the projects that President Burton championed during his tenure was the raising of funds for a bell tower. Unfortunately, he died before the tower was constructed and it was decided that the tower would be built as a memorial to him. Working with Albert Kahn's firm, it was Eliel Saarinen who first proposed placing the tower at the terminus of the mall and between the League and a proposed music school, to be built behind Hill Auditorium. When it came time for the final design, Saarinen was unavailable, due to other obligations, and Albert Kahn and Associates drew up the final plan (Mayer, 114).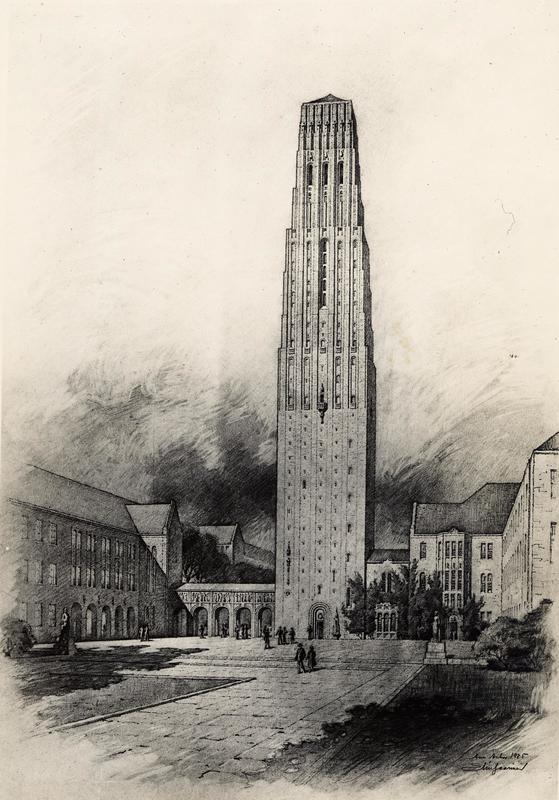 Kahn proposed a complex attached to Hill Auditorium, including the bell tower, and a music building. However, the university could adopt only parts of the plan. As the university did not own the proposed land, it had to be re-sited to just northeast of Hill Auditorium. Additionally, the proposed music school was eliminated as the funding went instead to the construction of the memorial tower with the promise of including music classrooms. Due to limited funding the height of the tower was reduced as well.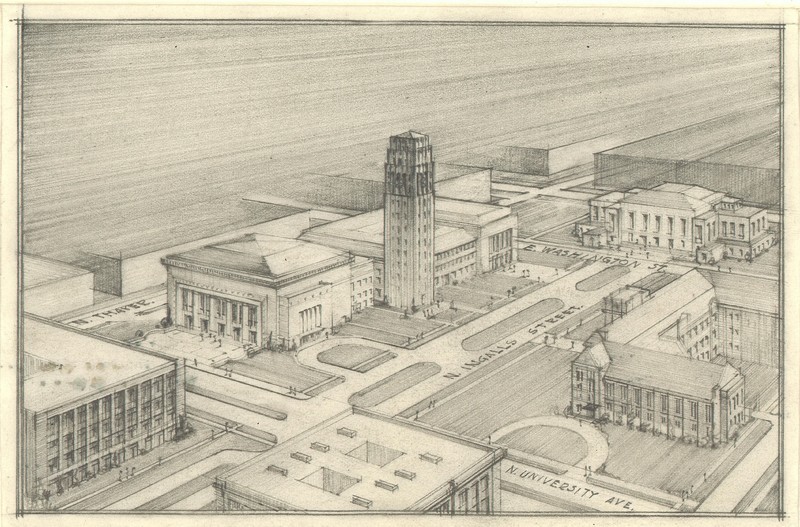 The Burton Plan (1921) and Expansion in the 1920s