Wall Maps
The following maps were mounted throughout the Clark Library to supplement the exhibit and provide additional ways to study campus. These maps afford a glimpse at campus through unique lens.
The Sanborn Map
This map was compiled from the 1909 Sanborn atlas of Ann Arbor. The map affords an in-depth look at campus in the context of the surrounding town at the turn of the century. Given the close proximity of the city's downtown area to campus, the university and city have always enjoyed a closely intertwined history.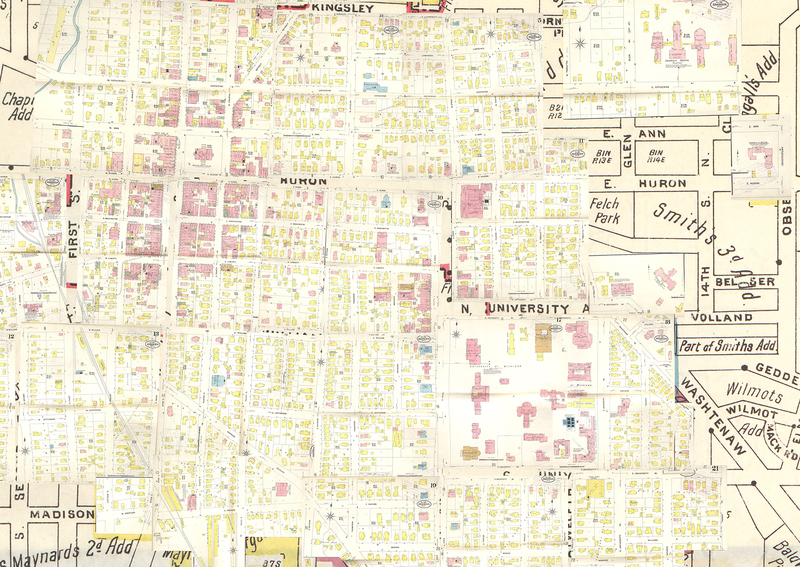 Mort's Labor of Love
Myron Mortenson, University of Michigan alumnus '31, was an engineer for the University of Michigan until 1954 when he became the university's chief draftsman. Deeply interested in the university's history, "Mort" created a map chronicling the development and history of his beloved Ann Arbor campus.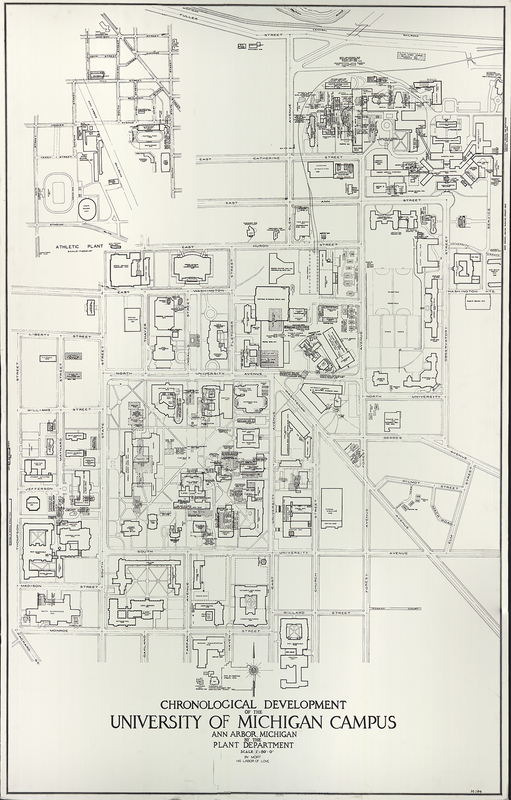 The Botanical Gardens Map
Since the university's founding in 1817, it was strongly desired that a botanical garden be created as part of the school's mission to create "useful literary and scientific institutions." It was not until 1906, however, through a gift by the Walter and Esther Nichols family and the acquisition of two additional tracts, that 80 acres of land were designated as the new botanical gardens and arboretum. Ossian Cole Simonds, the renowned landscape architect, was hired in 1906 to develop a plan for the new gardens. This map shows Simonds plan for the new arboretum, including where each type of plant would be situated. This map was colorized the Clark Library.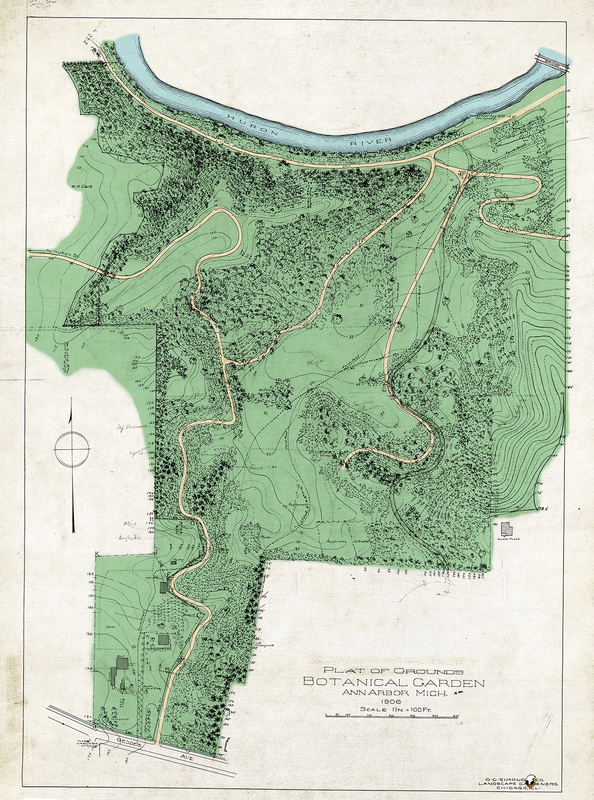 The University
Milton Kemnitz was a local artist. Born in 1911, he graduated from the University of Michigan in 1933. Following school, Kemnitz became a social worker and activist. In the 1940s Kemnitz became an artist and began painting the buildings and scenes of Ann Arbor, often depicting the places that he believed needed to be preserved.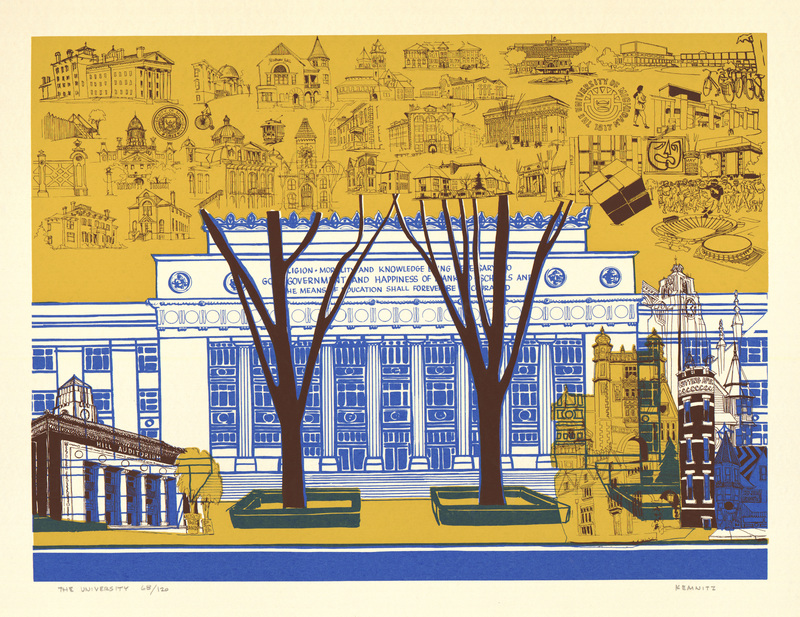 Central Campus
Two hundred years after the university's founding, the early plans and organization of campus are still visible in today's campus. From the earliest buildings and the original forty acres, the work of Cobb, Lorch, Burton and so many others remains evident and continues to develop today. President Tappan's desire to make the University of Michigan into one of the foremost research institutions in the country continues to thrive through the continual evolution of campus.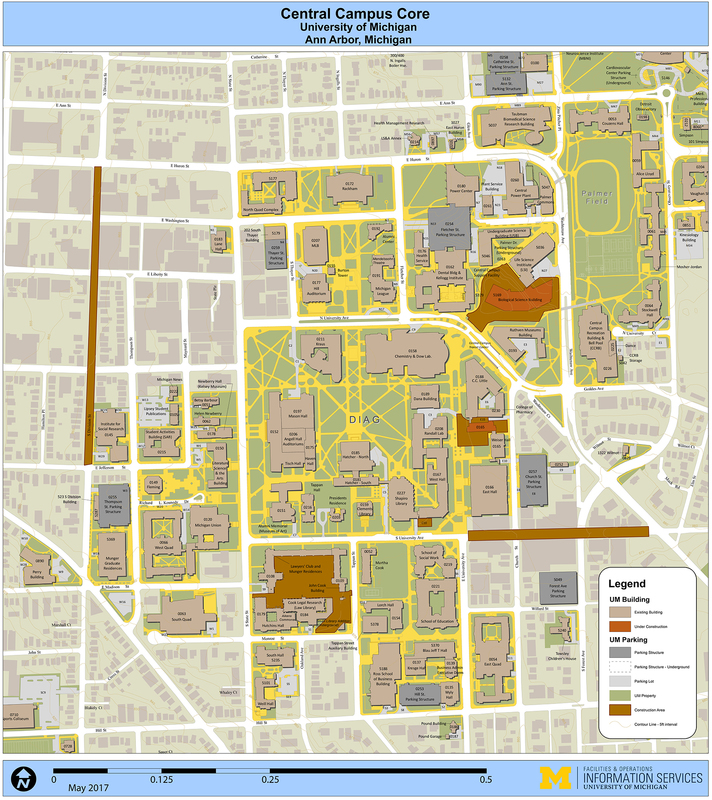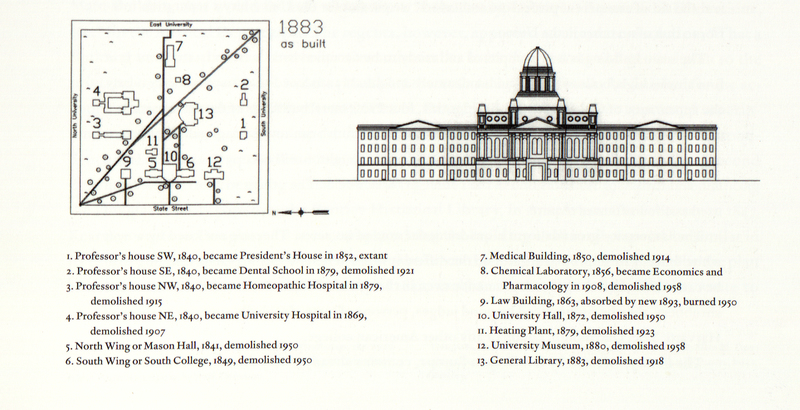 Growing the Campus: 1850s - 1869