Mich. Ms. 246
Sometime between 1494 and 1514, the Franciscan friars of San Nicolò della Lattuga in Venice, and probably with the assistance of some secular patrons, commissioned six richly illuminated antiphonaries covering the entire ecclesiastical Calendar: Temporale, Sanctorale, and the Common of Saints.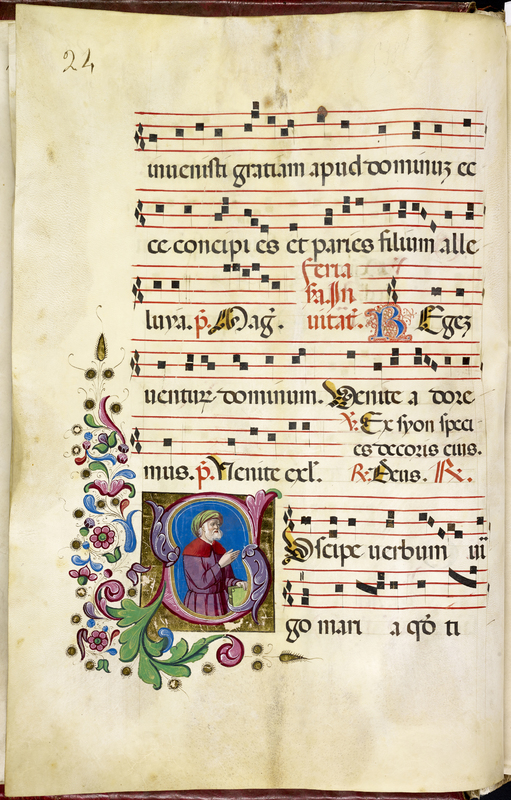 In recent years, art historian Lilian Armstrong has provided new evidence to reconstruct the content of each of these volumes. She has closely examined the four extant antiphonaries, from which many leaves have been excised, and a composite manuscript of forty-six folios, held in the Rossiana Collection of the Biblioteca Apostolica Vaticana (MS Rossiana 1195). Antiphonary no. 1 is held at the Special Collections Library, University of Michigan (Mich. Ms. 246); Antiphonary no. 3 is at the Bayerische Staatsbibliothek, Munich (Clm 30025); Antiphonary no. 4 & no. 5 are at the Museo Medioevale e Moderno, Arezzo (MS 1781 & MS 74); the locations of Antiphonary no. 2 & no. 6 are unknown, but a fairly accurate reconstruction is possible because folios from both the extant and missing volumes have been located in the composite manuscript of the Vatican Library (MS Rossiana 1195) and in a collection of eight single leaves at the Rare Book and Manuscript Library, Columbia University (Plimpton MS 40H).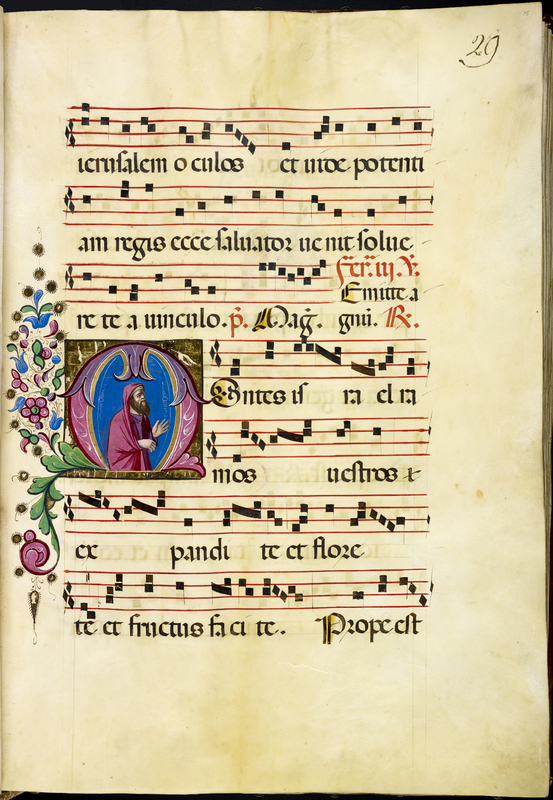 Our Antiphonary no. 1 contains the Temporale, Advent through Epiphany and Feasts to Jannuary 28. The illuminator has been identified as Benedetto Bordon or at least someone working in his workshop. Gabriela Angioli and Lilian Armstrong have established numerous stylistic connections between the decorated initials of the antiphonaries and others works signed by Bordon.