Anna's Illustrated Lectures
McKnight's belief that the beauty of art could (and should) be enjoyed by anyone was perhaps the largest inspiration for the cultivation of her lantern slide collection. In her view, there were two large misconceptions about art held by the United States public. One was that the United States did not have its own great artistic tradition. The second followed with the assumption that the arts were a largely "restricted subject," not accessible to the common audience. McKnight spoke passionately about the falsehood of these notions. America did have great art, she proclaimed, it was simply scattered far and wide amongst numerous institutions and tended to belong to inaccessible private collections.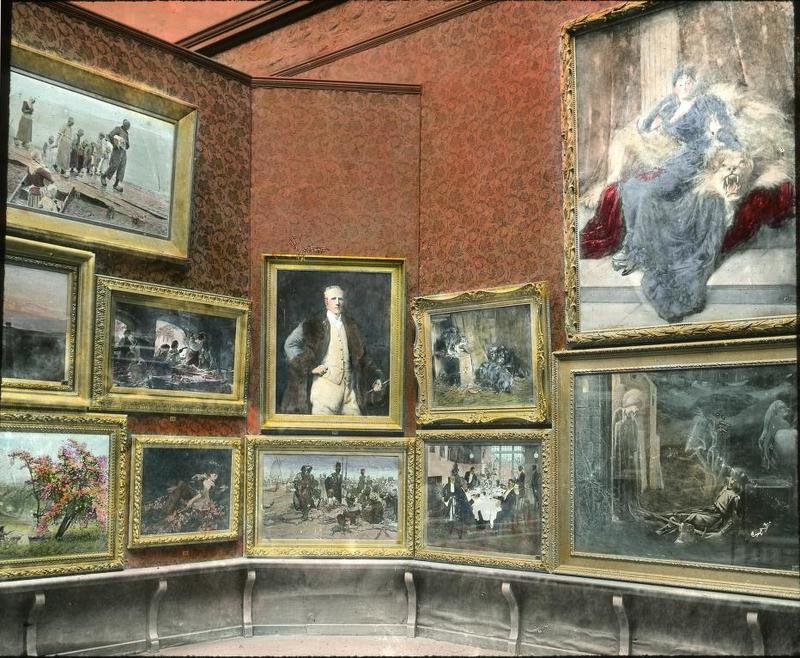 Based on her experiences abroad, McKnight understood the most effective way to study art as being able to engage with it in person. "With the reality of the picture before you you may instruct," she once wrote. In McKnight's ideal world, she would have curated a travelling library of original artworks so that audiences could properly study artistic elements such as form and color. As this dream was certainly much too costly and difficult to realize (although McKnight did believe it would one day be possible), she set about collecting her lantern slides. Starting with her early travels to Europe, McKnight would gather images for her collection wherever she went. Special attention was paid to the quality and creation of the colored portion of her collection. She would instruct those producing her slides to only select the best images to be colored and specified the exact colors to be used. Afterall, it was her conviction that "the illustrated lecture on art is the only one that means anything."
McKnight's collection covers Europe, Russia, India, China, the United States, and Canada. Subjects range beyond classic examples of painting and sculpture to major monuments of architectural history and historical homes, and landscapes. Explore the themes of some of her most popular lectures and discover the vast wealth of knowledge she was able to share with audiences so many decades ago.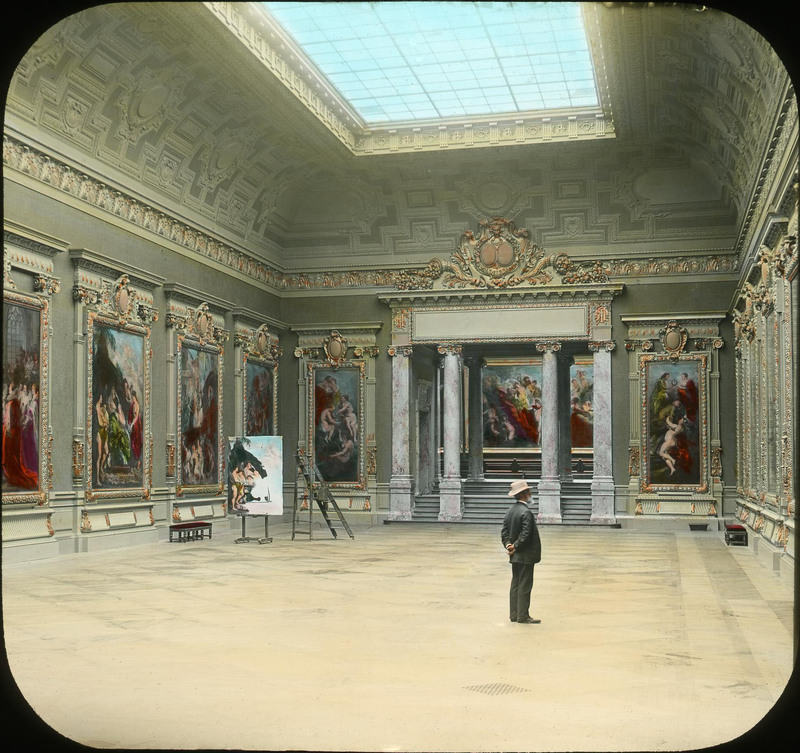 Golden Age of Italian Art
McKnight prepared several different lectures featuring the works of Italian art and architecture. They were some of the earliest ones she gave based on her studies in Rome. During this time she had access to many important places, and even met privately with Pope Leo XIII. Consequently, her talks featuring the works of "the Eternal City" were bolstered by a sense of deep personal knowledge and experience. She first began fascinating audiences with her vivid explanations of religious artworks, particularly early Italian works of the Madonna. She also gave descriptions of the city - ancient and new - and discussed the artworks so well that audiences often felt they were immersed in the culture. Some such descriptions were surely ones she used in her lecture before President McKinley. The subject of that lecture was Italian art, but always aiming to giver her talks more significance than a mere history lesson, McKnight elaborated on the impact of the Renaissance on the current state of American art. She demonstrated how this country was experiencing its own rebirth in terms of magnificent new projects, such as the Library of Congress and the Boston Public Library, whose forms show Italian influence. Of course, her lectures also featured reproductions of masterpieces by the likes of Michelangelo, Leonardo da Vinci, and Raphael.
Walks Through Paris
McKnight had two main lectures addressing Parisian art and architecture: "Walks in Paris" and "Paris, Literary and Artistic." She gave these before many impressive audiences, such as at the French Embassy in Washington. They were especially praised as outstanding for the extent to which they brought the magnificence of the city of Paris to the States. Several newspaper reviews of the lectures commented on the fine coloring of McKnight's slides. A reporter covering the lecture at the French Embassy for the Washington Post went so far as to write: "The next best thing to going to Paris is to listen to Miss Caulfield's lecture...one can easily imagine one's self in the boulevards and parks of the gay capitol...admiring the exquisite stained-glass windows of Saint Chapelle and Notre Dame."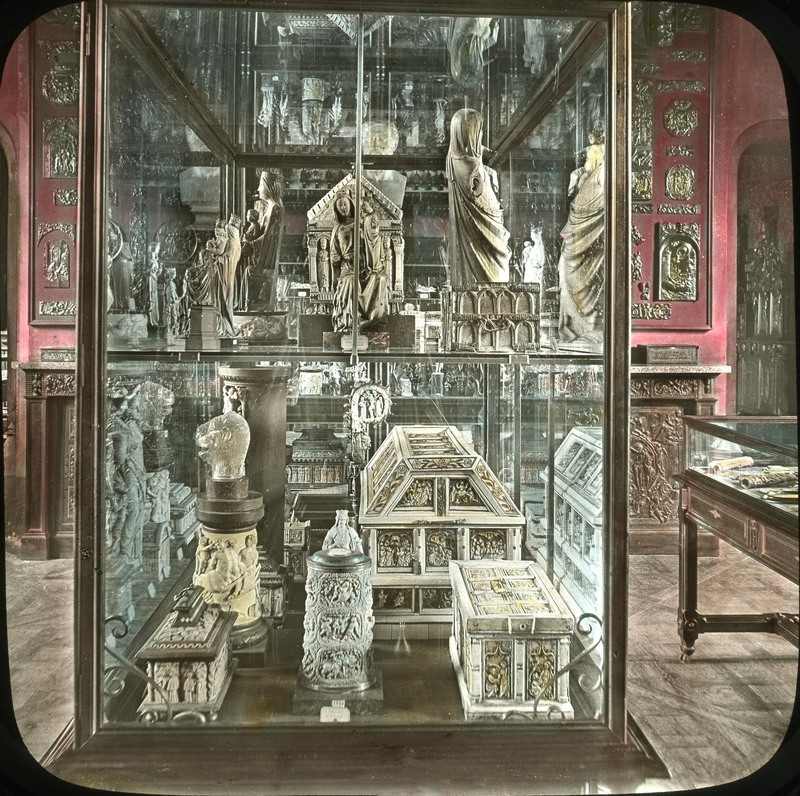 McKnight's collection of Parisian slides included colored reproductions of works by French masters such as Corot, Bouguereau, and Millet, among several others. "Paris, Literary and Artistic" also included colored slides of McKnight's experiences at the 1900 Paris Exposition, for which she served as a member of the Fine Arts Department. McKnight's lectures were truly able to expose audiences to art and culture they likely could not have experienced otherwise.
Art in America
McKnight's lectures on American art and architecture served multiple purposes. Firstly, they were part of her mission to disprove the notion that the United States did not produce great works of art. Indeed, McKnight even felt that starting with the study of American artists could be a gateway to the more traditional study of European masters. In 1906 she wrote, "Study your Sargents and Whistlers, your Inness and Abbey, your Wyant and Martin and inevitably you hark back to the old and older masters across the water who are consciously or unconsciously the inspiration of these men." 
Mcknight's collection of slides contained many examples of these artists, especially Whistler, including colored reproductions of Nocturne Blue and Gold, Symphony in White #2, and examples of his work in the Peacock Room. Many of the reproductions included in McKnight's American art slides came from the paintings in the collection of Charles L. Freer, a Detroit art collector who presented his works to the Smithsonian Institution. Additionally, her lectures focused on municipal art such as murals and architecture. McKnight emphasized how American cities could be improved and included views of Washington and the new plans for beautifying D.C. in her talks. She saw these as signs of America's bright future as a leader in the arts.
Mother India in Pictures
Some of McKnight's later lectures brought her audiences closer to foreign subjects beyond Europe. Throughout 1928 and 1929, she delivered a series of lectures on "Mother India in Pictures." In these lectures, she focused on architectural works such as the Taj Mahal, the palaces and mosques of Delhi, as well as several Buddhist temples of southern India. Many of the slides from this trip are very brightly colored and carefully detailed. Several images include her in the photograph, revealing that she probably employed a photographer for her visit.
Clearly, McKnight was fascinated with the architecture and culture she witnessed. However, she also used this subject to show her political acuity. The images for this lecture came from her personal travels through India where she was as keen of an observer of the culture as she was of the political situation of the region. At the time, India was still a colony of Great Britain. During her visit, McKnight noticed the tensions between the various religions and races of the population and used this in advising against India's independence.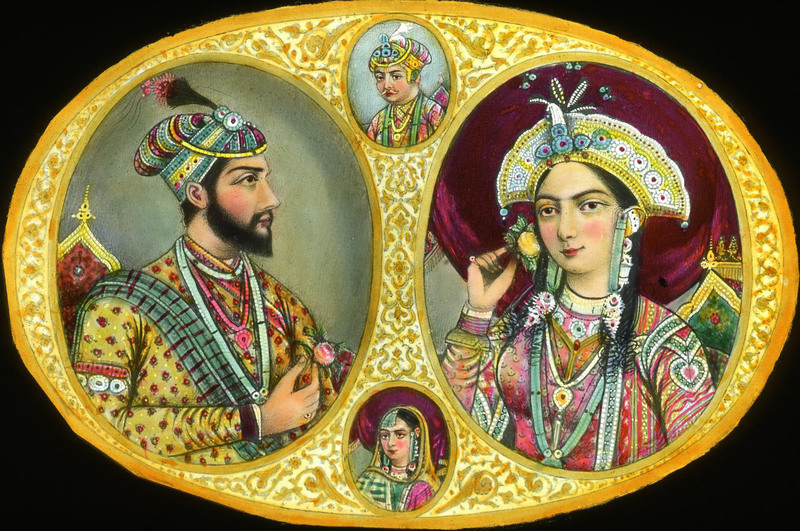 McKnight, by her own admission, generally preferred to leave politics aside and focus her lectures on the cultural significance of her subjects. Still, the fact that publications like the Chicago Tribune included her opinions in their review of her lectures suggests that she was well attuned to the global situations of her day, and taken seriously in matters typically dominated by male voices.
Art in Russia
Some of McKnight's later lectures also featured art from Russian collections. She visited the state in the 1920s and 30s, during Soviet rule. On these trips, McKnight focused on visiting important cultural sites, such as the Hermitage Museum, in order to study the works of masters like Rembrandt, Rubens, and van Dyck (unfortunately she did not have her reproductions of these works colored). She was led through the galleries by museum directors who were proud to show her the works in their museum's collection. Though she tried to stay removed from the political state of the Soviet Union, McKnight commented about her travels that "one cannot stay in Russia...without getting an idea of what the government is doing to spread its ideas - how everything in Russia - Art, Theatre, Drama, Movies, Schools, Workmen's Clubs, Educational Institutions, is used as propaganda, to spread the doctrine of 'one for all and all for one.'" Despite this, McKnight focused her praise towards the care the government took in protecting its museums and galleries which she found to be in pristine condition. McKnight demonstrated her sense of political intellect and knew how to deal with potentially controversial issues. Stressing the need for sensitivity, she advised an editor, "It does not matter in articles with photographs whether or not we approve of Russia dumping Wheat and Timber into the U.S...My aim...is to show the fine condition of Galleries, remarkable masterpiece, and the care taken of pictures." As throughout most of her career, while she was attuned to many areas of social life, she made the "rather safe subject" of art her top priority.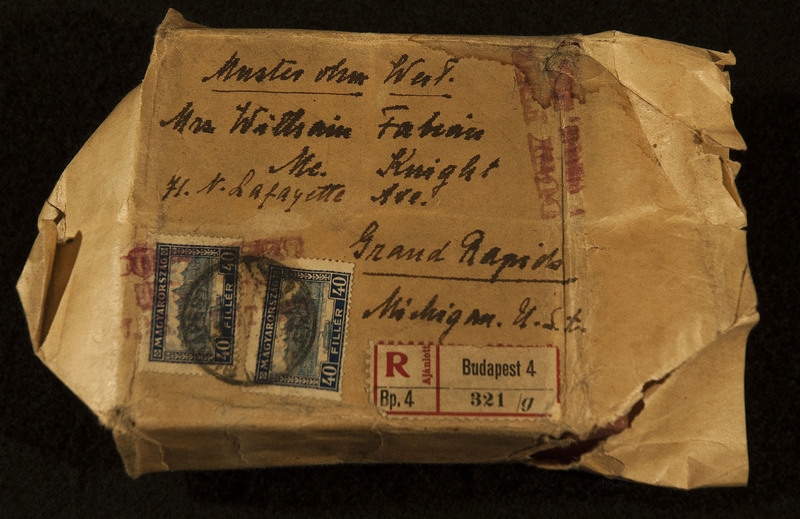 Lantern Slides: An Historical Technique