Tatanka-Iyotanka (aka Sitting Bull)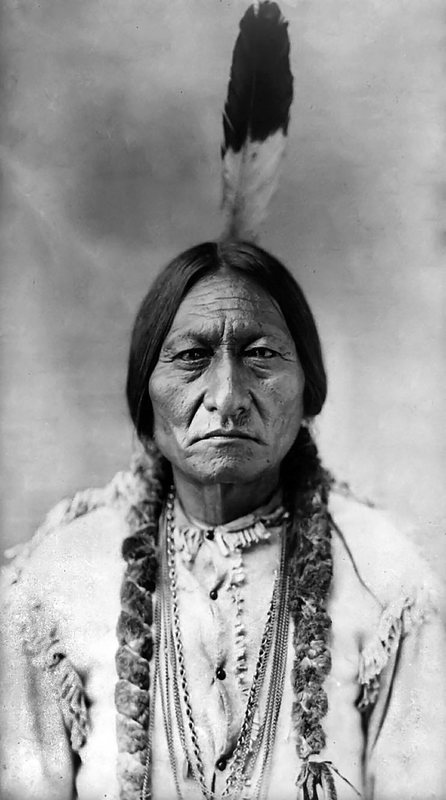 Chief: Tatanka-Iyotanka (aka Sitting Bull)
Born: Jumping Badger 1831 in Grand River, Dakota Territory
Died: December 15, 1890 in Grand River, South Dakota, Standing Rock Indian Reservation
Nationality: Lakota (Sioux)
Sitting Bull was a Hunkpapa Lakota military, religious, and tribal chief who led his people through many years of resistance to government policies in the United States. He was a stalwart defender of his people's land and ways of life which were threatened by the intrusion of white settlers on treaty guaranteed tribal territories. The United States government made great efforts to settle Native Americans on reservations. These violations provoked a vision in Sitting Bull's mind in which he envisioned the defeat of the 7th Cavalry Regiment. Thus this brought upon the "Battle of the Little Bighorn" in which Sitting Bull, and other war leaders victoriously masterminded the defeat of U.S. troops that included killing Custer a lieutenant colonel, and all of his men.
After this massive victory, Sitting Bull and his followers were faced with a U.S. military counteroffensive, so they fled for Canada to Wood Mountain, North West Territories which is now Saskatchewan. Sitting Bull returned to U.S. territory in 1881 where he surrendered to U.S. forces, and was held prisoner of war for two years. After his release Sitting Bull settled on the Standing Rock Indian Reservation which is now present day North Dakota. He became a successful famer, and also joined Buffalo Bill's Wild West Show. Sitting Bull remained a steadfast critic of U.S. Indian policy, and in 1890 agent James McLaughlin ordered his arrest. His cabin was invaded and a struggle pursued. Sitting Bull was shot in the head and killed. He was buried in Fort Yates, North Dakota. 
Resources about Sitting Bull:
Sitting Bull. (n.d.) In Wikipedia. Retrieved March 1, 2016 from Wikipedia.
Lehman, Tim. Bloodshed at Little Bighorn: Sitting Bull, Custer, and the destinies of nation. Baltimore, Johns Hopkins University Press, 2010.
Philbrick, Nathaniel. The Last Stand: Custer, Sitting Bull and the Battle of the Little Bighorn. New York, Viking, 2010.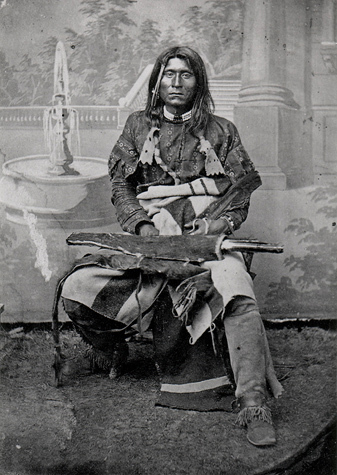 Kintpuash (aka Captain Jack)