Kintpuash (aka Captain Jack)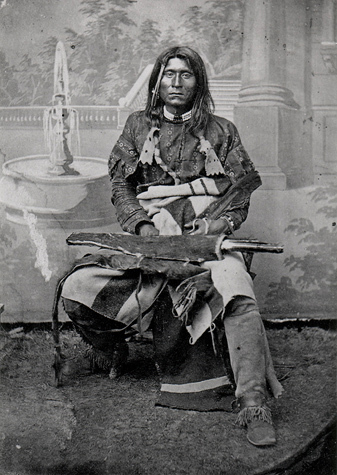 Chief: Kintpuash (aka Captain Jack)
Born: 1837 Tule Lake area, California
Died: October 3, 1873 Fort Klamath, Oregon
Nationality: Modoc
Kintpuash or Captain Jack was the chief of the Modoc people in both California and Oregon. His name in the Modoc language was "Strikes the Water Brashly". He was the only Native American leader to be charged with war crimes. Kintpuash and his Modoc tribe lived near Tule Lake along the California and Oregon border. After the European invasion Kintpuash and his tribe were forcibly removed by white settlers to the Klamath Indian Reservation in southwest Oregon. The Klamath tribe already occupied this land, and with the arrival of the Modoc's the two tribes became rivals. After being poorly treated by the larger Klamath tribe, in 1865 Captain Jack led his family, and the Modoc people back to their lands in California. In 1869 the Modoc tribe was rounded up by the United States Army and taken back to the Klamath Reservation. The following year in 1870 Kintpuash once again led his people back to Tule Lake, California.
This back and forth escapade instigated the Modoc War in 1872-1873. The United States Army was sent out once again to round up Captain Jack, and his tribe of Modoc's to have them sent back to the Klamath Reservation. During negotiations a fight broke out between a U.S. soldier, and one of the Modoc men. This encounter brought about the "Battle of Lost River". Kintpuash then escorted his people to the Lava Beds National Monument in northeastern California. In 1873 the United States Army located the Modoc's, and a war broke out. Captain Jack eventually killed the army's general Edward Canby, and Modoc warrior Boston Charley killed a California minister Reverend Eleazar Thomas. Kintpuash was captured and turned in by one of his own people. He was tried by a military court, and was found guilty of the two murders. Captain Jack was hanged on October 3, 1873. 
Resources about Kintpuash:
Kintpuash. (n.d.) In Wikipedia. Retrieved March 1, 2016 from Wikipedia.
Payne, Doris Palmer. Captain Jack, Modoc renegade. Portland, Oregon, Binford & Mort, 1938.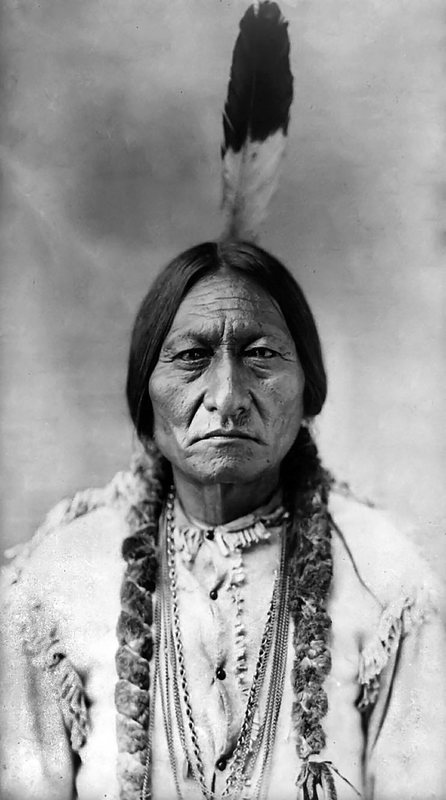 Tatanka-Iyotanka (aka Sitting Bull)