First buildings
As the university began to grow in its new home, among some of the earliest buildings to appear were the Detroit Observatory, the President's house, and the Medical Building. Over the ensuing two centuries, major changes and differing plans changed the face of campus. Yet, two of these original buildings still stand today and remain some of the most important buildings on campus, the Detroit Observatory and the President's House.
Detroit Observatory
President Henry Tappan wanted to make the University of Michigan into one of the first and foremost research institutions in the country. In support of this ideal and with the assistance of the merchants of Detroit, money was raised for the construction of an observatory in nearby Ann Arbor. The observatory would allow for precise timekeeping, which was critical for precise mapping, safe train travel, and for trading in stock exchanges. The observatory was placed on a hill away from campus so as to avoid disturbances to their astronomical observations.  Built in 1854, its main telescope was the third largest in the world and today the building remains the second oldest on campus and is still open to visitors.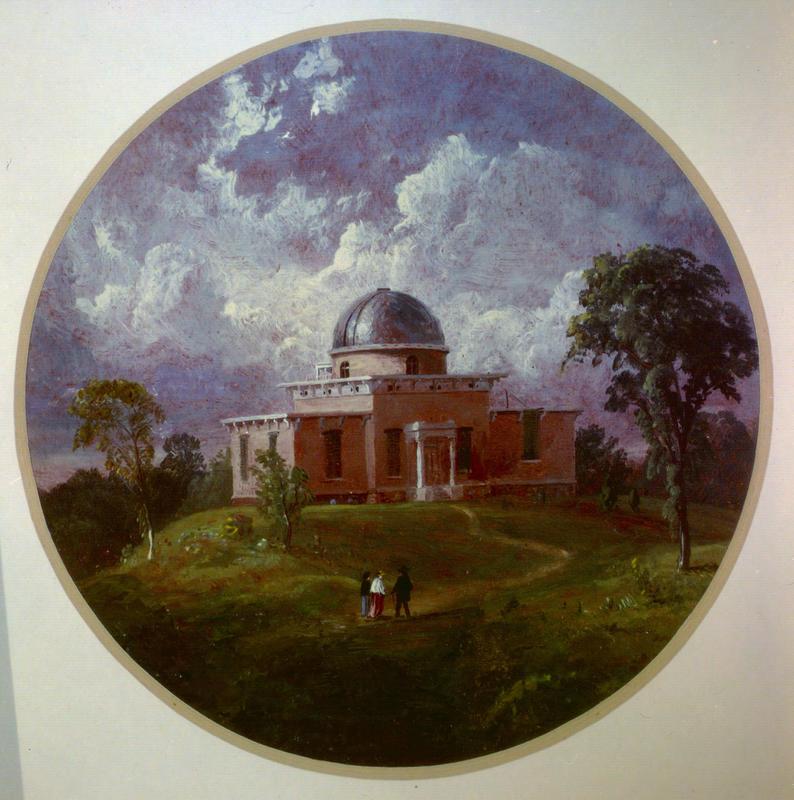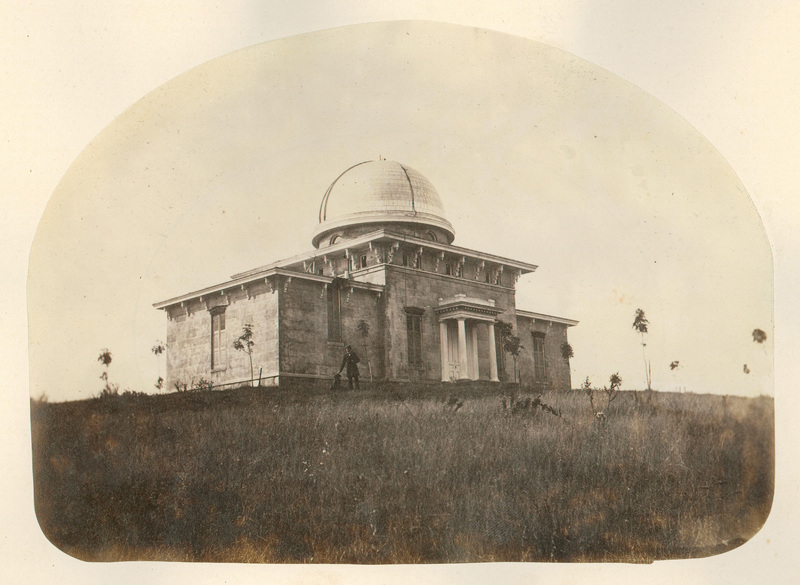 The President's House
In March of 1840 the university completed construction on four houses for professors. Two faced North University Avenue and two faced South University Avenue. The houses were all built to the same plan and had the same external appearance. Today only one of these houses, the southwest house, remains standing, but it has become one of the most important buildings on campus, the President's house. Throughout the years, many changes have modified the look of the house, including the addition of a third floor and other renovations, but the original structure and character is still visible.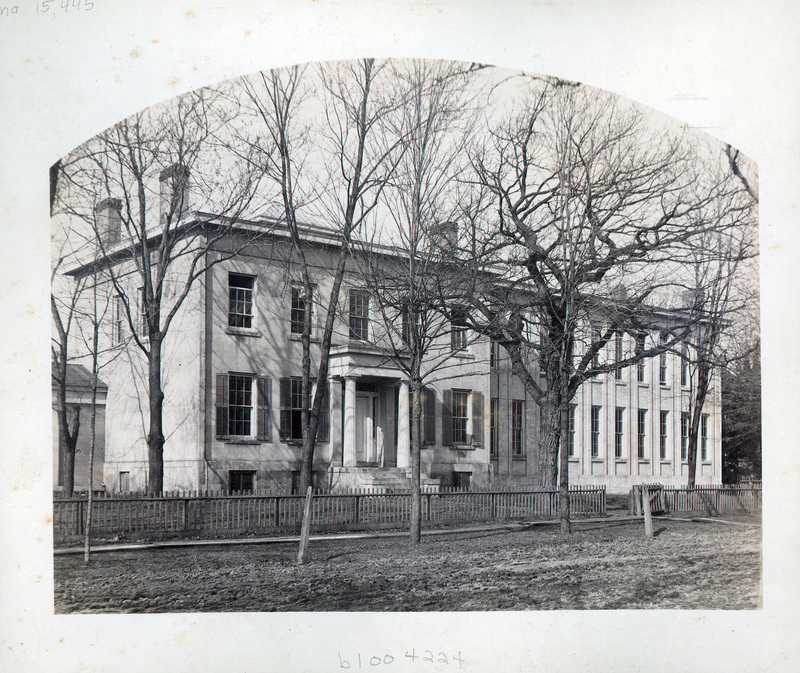 The Medical Building
To accommodate the continually growing school, a medical building was completed on the east side of campus in 1850. A chemical laboratory was placed just behind it, granting easy access to medical and other students. The Medical Building was built in the Greek Revival version of classicism. The outbreak of the Civil War brought the end to the "visual cohesiveness" of campus, as the architecture of the buildings moved away from Classicism first and later away from campus planning.
As the medical department grew into the beginning of the twentieth century, a new medical building was needed and the old building was superseded. A fire in 1911 destroyed the west half of the original building and while alumni tried the raise funds to protect and restore the eastern half, it was decided that the Medical Building would be razed in 1914.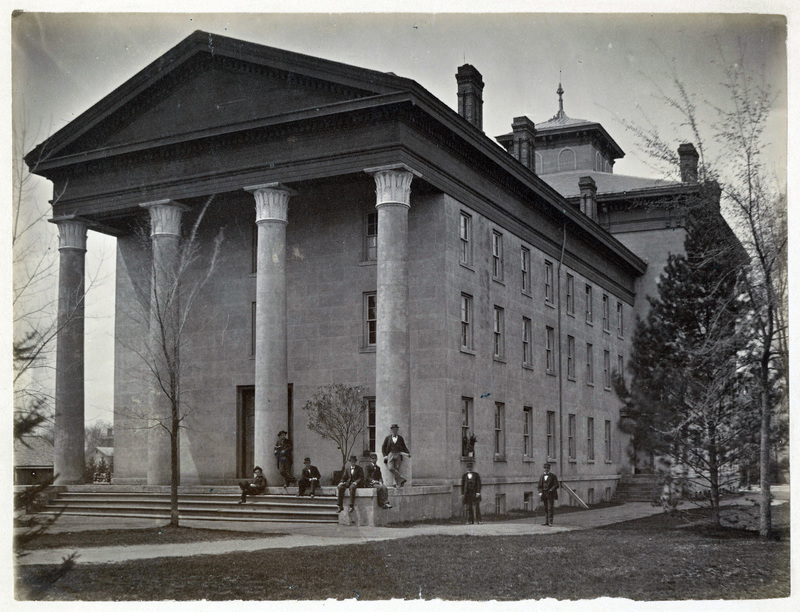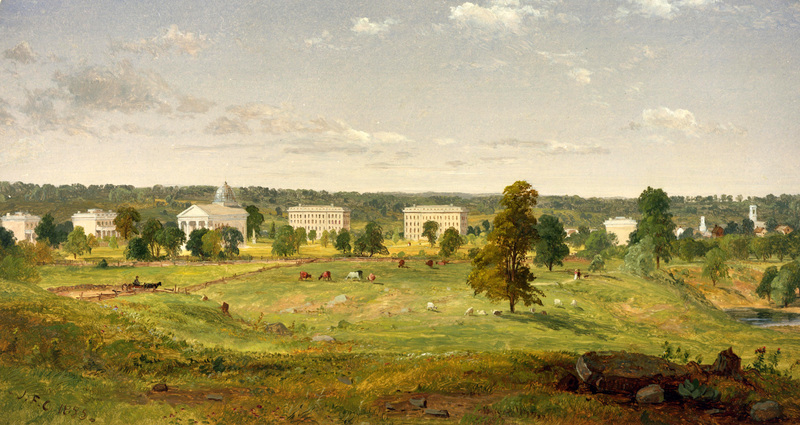 The Move to Ann Arbor & the 1840 Plan