Mother India in Pictures
Some of McKnight's later lectures brought her audiences closer to foreign subjects beyond Europe. Throughout 1928 and 1929, she delivered a series of lectures on "Mother India in Pictures." In these lectures, she focused on architectural works such as the Taj Mahal, the palaces and mosques of Delhi, as well as several Buddhist temples of southern India. Many of the slides from this trip are very brightly colored and carefully detailed. Several images include her in the photograph, revealing that she probably employed a photographer for her visit.
Clearly, McKnight was fascinated with the architecture and culture she witnessed. However, she also used this subject to show her political acuity. The images for this lecture came from her personal travels through India where she was as keen of an observer of the culture as she was of the political situation of the region. At the time, India was still a colony of Great Britain. During her visit, McKnight noticed the tensions between the various religions and races of the population and used this in advising against India's independence.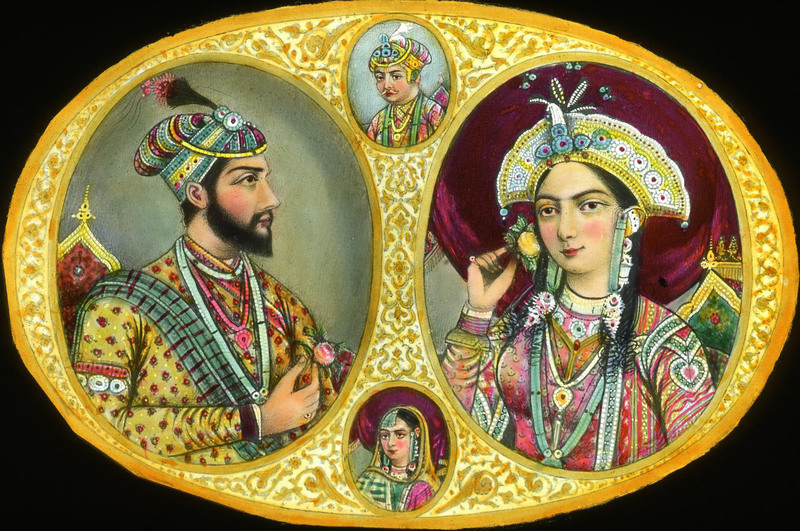 McKnight, by her own admission, generally preferred to leave politics aside and focus her lectures on the cultural significance of her subjects. Still, the fact that publications like the Chicago Tribune included her opinions in their review of her lectures suggests that she was well attuned to the global situations of her day, and taken seriously in matters typically dominated by male voices.