Birth certificate of Herennia Gemella
This pair of wax tablets is an official copy of the birth certificate of a Roman citizen, Herennia Gemella. In Roman Egypt, Roman citizens had to be recorded in Alexandria within a month of birth, and their registration was posted publically in the metropolis as evidence of Roman citizenship. Because Roman citizenship was highly valued as an indication of social status, parents sometimes made their own official copy of their child's birth certificate to record and preserve the occasion.
The document would have originally been composed on two wax tablets bound in wooden frames sealed shut by the seals of the witnesses — with the text on the inside, so that it could be read only after breaking open the exterior seals. On the exterior of the wooden tablets is another copy of the same text. The entire text is written in Latin, reflecting the citizenship of the child, except for the final line on one of the exterior wooden frames, which includes a Greek transcription of the daughter's name.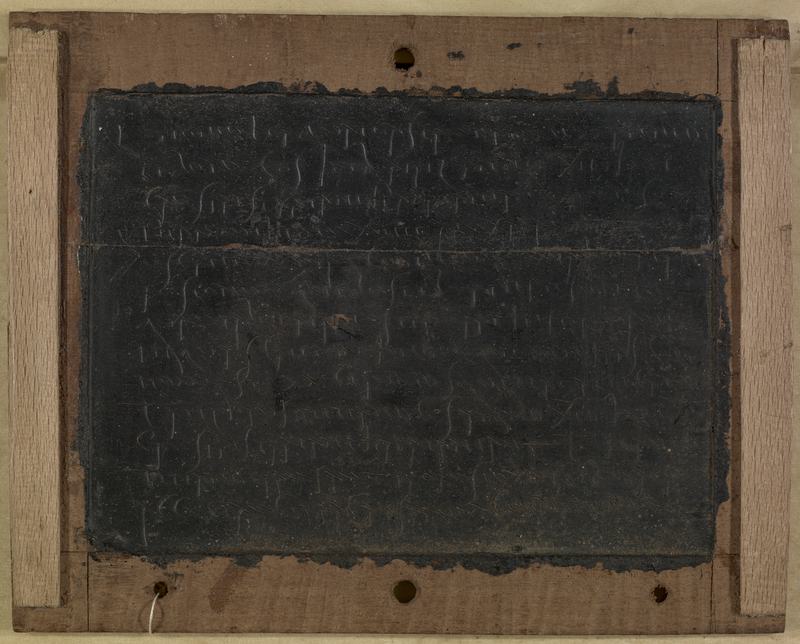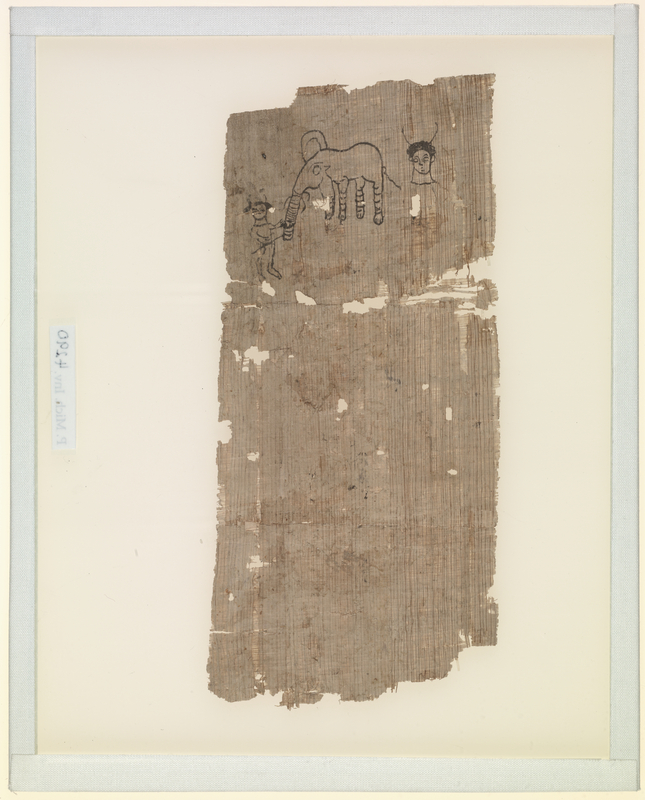 Sketch of an Elephant with Two Figures