Training the health workers
The World Health Organization (WHO) country office in India was located in New Delhi. Dr. Nicole Grasset, a French-Swiss virologist and epidemiologist, was the head of the WHO team. Three other members completed the team: Dr. Zdeno Jezek, a Czech epidemiologist, Dr. William H. Foege, an American physician, and Dr. Lawrence Brilliant, a graduate of the University of Michigan.
The WHO team was augmented by many others: Indian government officials (including Dr. P. Diesh, the Assistant Secretary for Health and Dr. M. I. D. Sharma, Head of the National Institute of Communicable Diseases), Indian health experts, international advisers, and health workers.
Newly recruited staff were given a "Briefing Packet" with an overview of the smallpox situation in India (incidence, severity, etc.) and other preparatory information they would need for field work. This included illustrative material showing the stages of rash for smallpox and chickenpox. They were also expected to read and be familiar with guides such as the WHO Handbook for Smallpox Eradication and A Guide to the Clinical Diagnosis of Smallpox.
Part of the supervisor training included group exercises in which participants learned to identify the circumstances and problems of smallpox outbreaks, the importance of tracing the source of infections, and the need to initiate containment measures at each stage of the investigation.
A written final exam was given at the end of training for all new staff.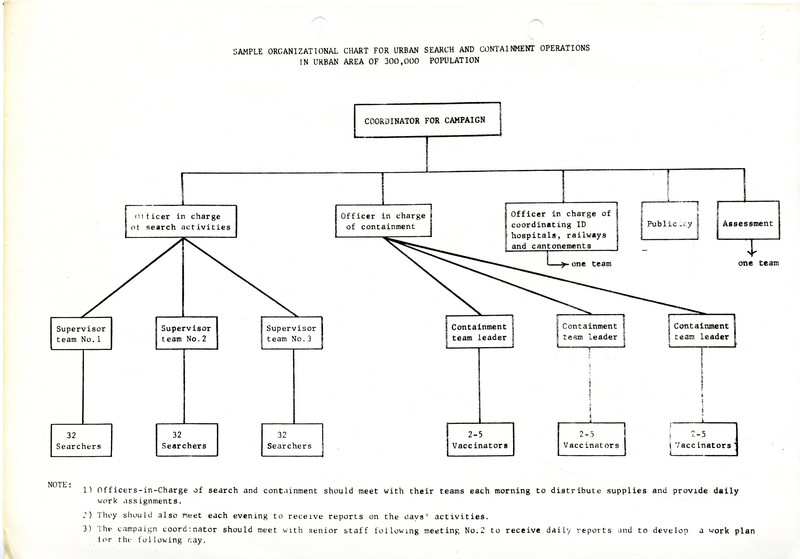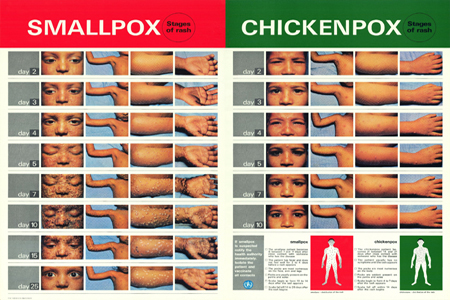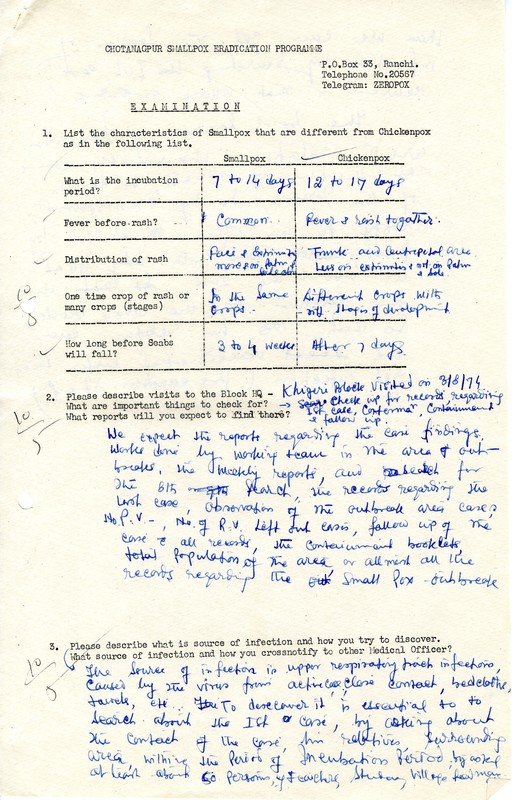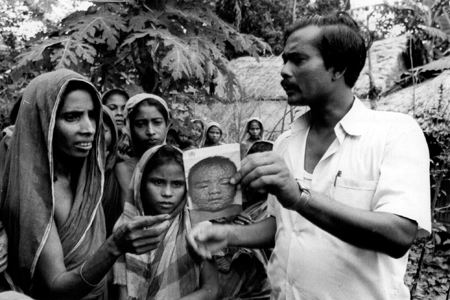 Surveillance-containment searching